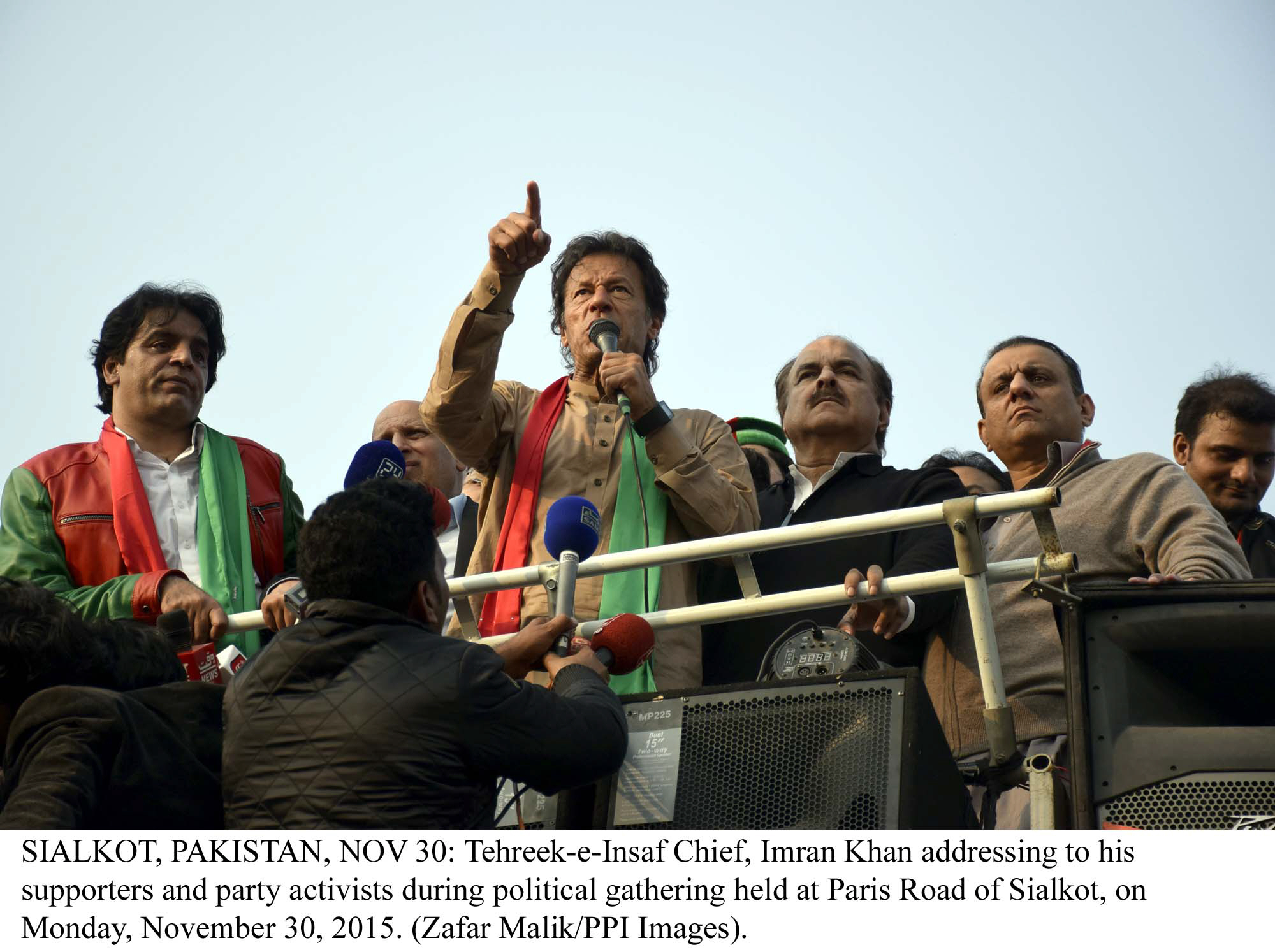 ---
Hitting back at the recent criticism in the wake of Panama Papers revelations, the ruling Pakistan Muslim League-Nawaz (PML-N) leaders accused Pakistan Tehreek-e-Insaf (PTI) chairman Imran Khan on Wednesday of being involved in losing donors' money of Shaukat Khanum Memorial Hospital in foreign investment.

"The board of directors had approved funds meant for Shaukat Khanum Hospital were invested in foreign land instead, and their own audit report showed they lost around $18 million," PML-N leader Daniyal Aziz said at a news conference in Islamabad.

He claimed that Imran and others, including Imtiaz Hydari and Jaswant Desai, made money from foreign investment with the money that was donated to his welfare hospital.

"The HBG Holdings company is behind all these investments," Aziz said, adding that BoDs of the hospital were involved in the "huge embezzlement".

Panama Papers: Nawaz family used offshore firms to own UK properties

On Monday, the PTI chief had demanded the National Accountability Bureau (NAB) to immediately launch an investigation into the recent revelations about the Sharif's family allegedly having offshore wealth.

"If NAB wants to save its face in the country it should unveil the corruption of these people," the cricketer-turned-politician had said while talking to reporters at his Bani Gala residence in Islamabad.

On April 3, a massive leak of 11.5 million tax documents had exposed the secret offshore dealings of world leaders and celebrities, also naming three of PM Nawaz's children for owning London real estate through offshore companies.

Panama Papers prove Imran wrong: Rashid

Meanwhile, the prime minister announced on Tuesday forming a high-level judicial commission to investigate the allegations of owning offshore companies and concealing assets.

"I hereby announce to form a judicial commission which will be led by a former judge of the Supreme Court," he said while addressing to the nation.

No allegation proven

Aziz claimed that such allegations had also emerged in 2012, however, nothing have proved against his party. "These allegations are some 18 years old, which have not been proved by far. Imran Khan is yet again using them to crticise the government."

Panama Papers: PM orders judicial probe into charges against family

He also showed the audit reports of Shaukat Khanum Hospital, claiming they showed huge losses in the wake of investment made by BoDs in the foreign land.

"It's Imran Khan who has invented the notion of offshore companies, not us," Aziz said.

Meanwhile, speaking at the press conference, Information Minister Pervez Rashid said those who have always hurled allegations against the PML-N were proven wrong.

"We face the allegations hurled against us, but whenever we criticise Imran and his party they escape the argument and never answer questions raised against them," he claimed.
COMMENTS (33)
Comments are moderated and generally will be posted if they are on-topic and not abusive.
For more information, please see our Comments FAQ