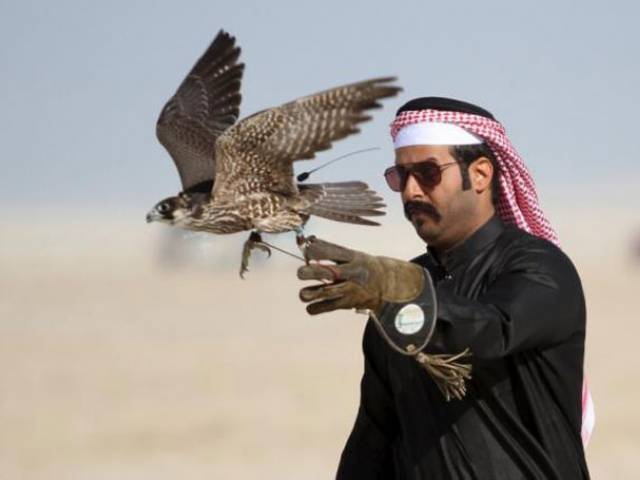 ---
DOHA: A member of Qatar's ruling family kidnapped in Iraq last year with 26 other Qataris has been freed, along with a Pakistani man who was traveling with them, Qatar's foreign ministry said on Wednesday.

About 100 unidentified armed men seized the group of Qatari hunters from a desert camp in southern Iraq near the Saudi border in December. At least nine members of the group managed to escape and crossed into Kuwait.

Hunting houbara: royal kidnap casts spotlight on Gulf 'sport of kings'

"One man is Pakistani, the second is an al-Thani from the royal family," a foreign ministry official told Reuters. "Negotiations are continuing for the release of the others."

The official gave no details of who had captured them or how the release had been secured.

No one has claimed responsibility for the abduction of the hunters, who were seized in a largely desolate expanse of territory dominated by militias who have accused Doha of meddling in Iraq's affairs.

There is hostility in Iraq, especially in the Shia-majority south, towards Qatar's stance on the Syrian civil war and perceptions that it is complicit in the rise of militants.

LHC seeks record of Houbara bustard hunting permits

Qatar, which is a member of the US-led coalition fighting militants in Iraq and Syria, denies supporting extremist groups.

The Gulf Arab state has said Iraq should take the lead in freeing the men - who officials say include more than one member of the ruling family - since Baghdad had granted them permits to hunt there.

Iraq's Interior Ministry said the hunters had failed to heed government instructions to stay within secured areas of the desert.

Hunters from rich Gulf states often make trips to Iraq's desert in the winter months to buy falcons and hunt the Houbara bustard, a rare bird whose meat is prized by Arab sheikhs.
COMMENTS
Comments are moderated and generally will be posted if they are on-topic and not abusive.
For more information, please see our Comments FAQ