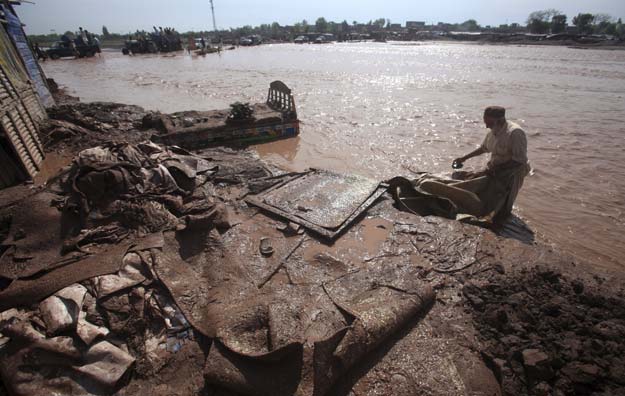 ---
ISLAMABAD: Rescue workers searched on Wednesday for 23 people buried in a landslide in northern mountains as the number of people killed by unusually heavy rain rose to 92.

Most of the death and destruction from flash floods and landslides took place in Khyber Pakhtunkhwa, where 65 people were killed, with 929 homes either damaged or completely destroyed, government official Abdul Latif told Reuters.

Chances of survival fades for villagers in Kohistan

In the upper reaches of the Kohistan Valley, about 200 km (125 miles) north of the capital, Islamabad, 23 people were missing after being buried under 40 metes (130 feet) of mud, Latif said.

Two bodies and five injured people had been recovered from the landslide, he said.

The worst of the rain occurred on the weekend and the forecast for Wednesday was for mainly dry weather in the worst-hit areas, the Meteorological Department said. Roads blocked by landslides would take longer to clear.

35 more feared dead after landslide hits houses in Kohistan

"When the road access is cleared, then our teams can go house to house and survey the damage," Latif said.

Twelve people were killed in Azad Kashmir, and 15 were killed in the far northern region of Gilgit-Baltistan.