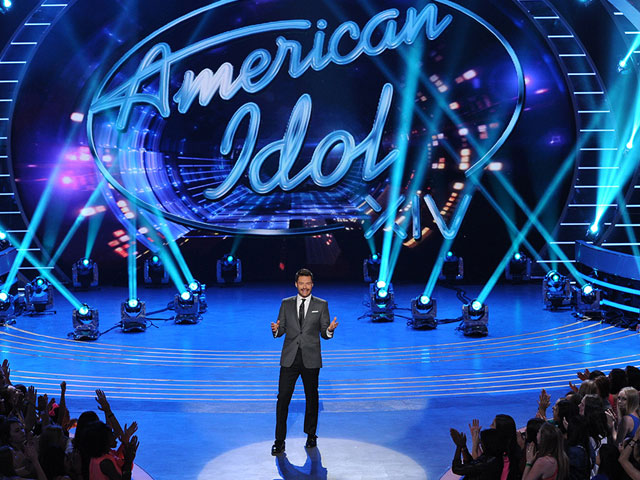 ---
American Idol, the TV show that searched for a pop star and itself became the biggest force in US television, took a trip down memory lane on Tuesday as it prepares to bring down the curtain after 14 years on the air.

Original judges Simon "Mr. Nasty" Cowell, Paula Abdul and Randy Jackson, along with winners including Kelly Clarkson, Carrie Underwood and Scotty McCreery looked back on the highs and lows of the talent show credited with harnessing people power to turn ordinary Americans into superstars.

American Idol back for last time before lights out




"Idol was made for people like me that just needed a door," said Underwood, who was raised on a farm in Oklahoma and who went on to become a Grammy-winning force in country music. "I still hear on a daily basis, 'I voted for you'," added Underwood, who won in 2005.

The 90-minute retrospective American Idol: American Dream, was broadcast as the TV series prepares to crown its last Idol later this week before ending production. Old clips recalled how Fox television took a chance in 2002 on unknown Britons Cowell and series creator Simon Fuller and a format that turned atrocious auditions into mass entertainment, brought an acerbic tone to critiques of amateurs, and handed TV audiences the power to choose the winner.

Between 2005-2007, American Idol was watched by some 30 million Americans, crushing shows on rival networks. Audiences have now dropped to around nine million. Along the way, stars like Clarkson were born, Americans were introduced to "guyliner" courtesy of 2009 runner-up Adam Lambert, and others, like Jennifer Hudson, were booted off only to triumph a few years later.




Mariah Carey cancels show in Brussels amid safety concerns

"When I was winning the Oscar (for Dreamgirls) at the Kodak Theatre, I was thinking, oh, the American Idol final was here. That was the first thing that came to my mind," said Hudson, who won the supporting actress Academy Award in 2007.

Over the years, the Idol judges hugged (Abdul), fought (Nicki Minaj and Mariah Carey), cursed (Steven Tyler) and wept (Jennifer Lopez), and, after the departure of Cowell in 2010, became kinder. "Working with Mariah and Nicki was exceptionally challenging," recalled executive producer Nigel Lythgoe. "Nothing would stop them once they got going, which I don't think the public enjoyed. We certainly didn't."

Although American Idol comes to an end this week, Fuller held out the hope that it may return one day. "I do believe there is an opportunity to do things differently and see what a revamped next generation American Idol might look like," he said.
COMMENTS
Comments are moderated and generally will be posted if they are on-topic and not abusive.
For more information, please see our Comments FAQ