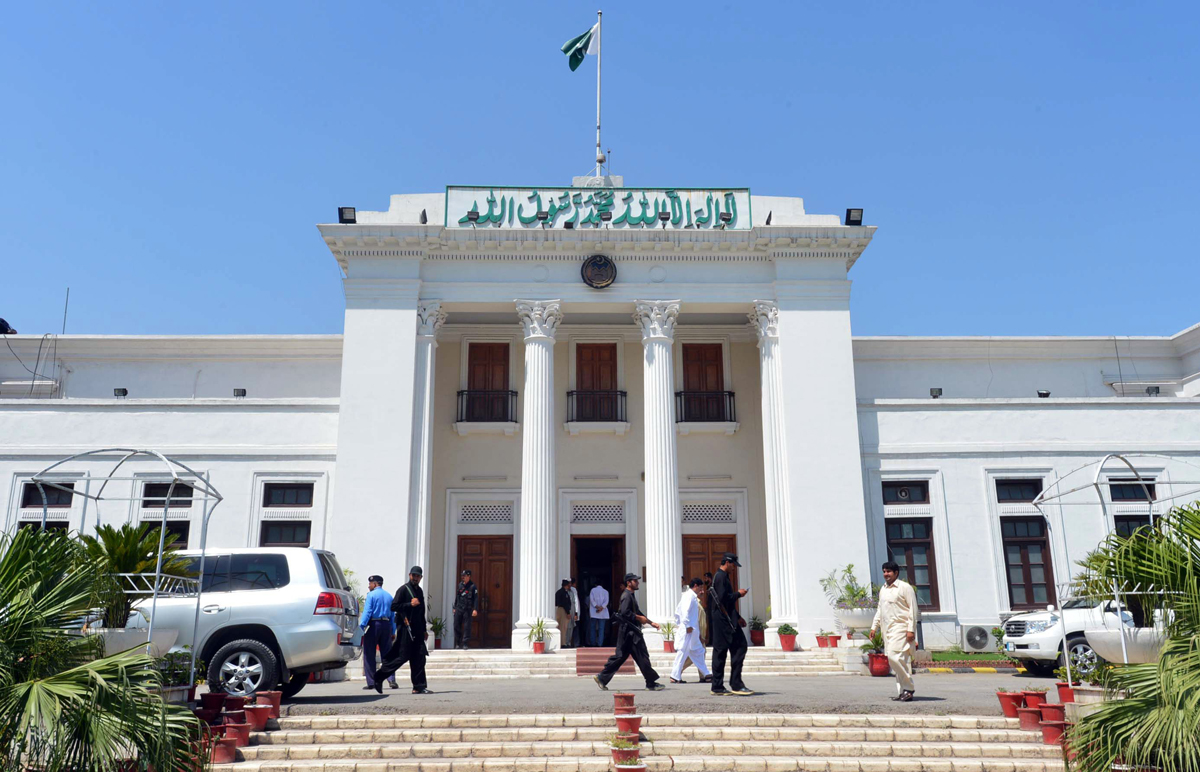 ---
PESHAWAR: The Awami National Party submitted an adjournment motion on Tuesday to the Khyber-Pakhtunkhwa Assembly against the extension of the Customs Act, 1969 to Malakand Division and Kohistan.

ANP parliamentary leader Sardar Hussain Babak submitted the motion. "The prince of Swat and Nawab of Dir and Chitral made written pacts when their areas were merged into Pakistan. It was agreed customs and taxation laws would not be imposed on these former princely states until 2060," Babak said in a statement.

In the adjournment motion, the ANP leader stated Malakand Division and Kohistan were war-torn areas and the government should facilitate them. It maintained the problems of locals would increase through the extension of the act.

United they stand: Politicians, traders unite against Customs Act, 1969

"The people of Malakand and Kohistan are protesting against this tyrannical decision of the government. Traders, civil society and people from all schools of thoughts are holding demonstrations," the motion added.

ANP demanded the decision be withdrawn immediately and compensation packages provided for rehabilitation and rebuilding of infrastructure.

Protest announced

Although they sit on the opposite sides of the assembly aisle from ANP, Jamaat-e-Islami also rejected the extension of the legislation to Malakand Division where it has strongholds.

Through its provincial ameer Mushtaq Ahmad Khan, the party announced a series of protests against the federal government's decision to impose a tax on calamity-hit individuals.

The party said a shutter-down strike would be announced in Malakand Division on April 11. This would be followed by an all-parties conference if the federal government fails to withdraw its decision. They said an indefinite sit-in would be held outside the Governor House as a last resort.

Voice of dissent: Govt flayed for compromising on net hydel profit, progress

This was stated by Mushtaq while speaking at a news conference at Peshawar Press Club on Tuesday.

Flanked by Minister of Finance Muzaffar Said, Minister for Auqaf and Religious Affairs Habibur Rahman and other senior members of the party, he called the Customs Act, 1969 an attempt to snatch the last morsel from the impoverished people of Malakand.

He pointed out that according to the World Bank, Rs70 billion was needed for the rehabilitation and reconstruction of the area. He said Rs29 billion was to be provided by the federal government and donors would finance the rest.

Like other parts of Malakand, people and leaders from different political parties protested against the extension of the Customs Act, 1969 in Mingora, Swat.

Published in The Express Tribune, April 6th,  2016.
COMMENTS
Comments are moderated and generally will be posted if they are on-topic and not abusive.
For more information, please see our Comments FAQ