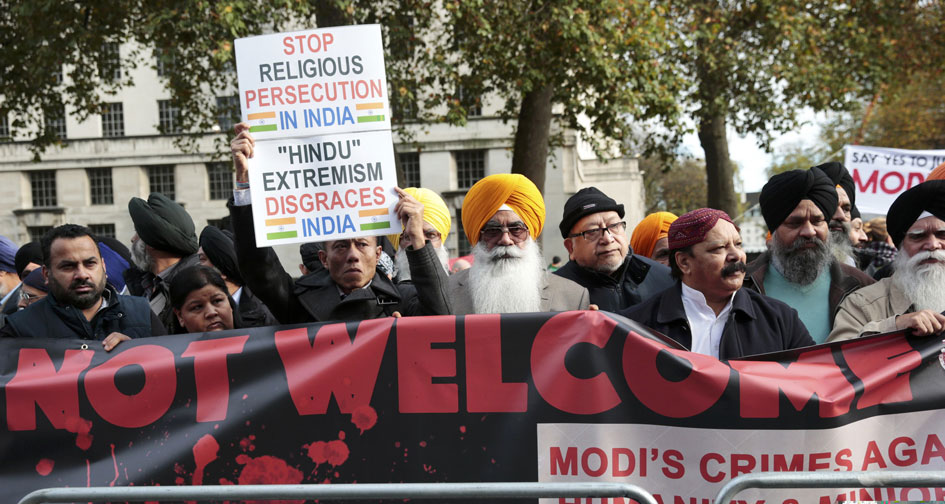 ---
MUMBAI, INDIA: Six men were arrested in the Indian state of Rajasthan after media reports and a video emerged of three lower-caste boys being stripped naked and beaten by villagers for allegedly stealing a motorbike.

In a video on the NDTV news channel, the teenaged boys are seen cowering on the ground as men rain blows on them.

Some reports said they were stripped, tied to a tree, thrashed, and then paraded around the village.

The police took them to the hospital and then detained them for allegedly stealing a motorbike belonging to an upper-caste man, the reports said.

Indian villagers block women activists from Hindu temple

"We are forming a committee that will investigate this matter and then appropriate action will be taken after proper evidence is found," Manan Chaturvedi, the head of Rajasthan's child rights commission, told NDTV.

Caste-based discrimination was banned in India in 1955, but centuries-old attitudes persist in many parts of the country and low-caste Indians including the Dalits still face prejudice in every sector, particularly in rural areas.

Activists say a daylight attack last month on a newly married couple in southern India, in which the husband was killed, was an "honour killing" carried out because the groom was from a lower caste.

Tough battle for India's Modi in key state polls

"Our sense is that atrocities against Dalits are only increasing: the men are getting killed, women are being raped and there is more violence against children," Ramesh Nathan, general secretary of the National Dalit Movement for Justice in Delhi, told the Thomson Reuters Foundation.

"The state is slow to take action and bring the perpetrators to justice. They must be made accountable," he said.

News of the Rajasthan lynching came as Prime Minister Narendra Modi on Tuesday launched the 'Stand Up India' scheme to make it easier for lower-caste and other marginalized communities to get loans to set up businesses.
COMMENTS
Comments are moderated and generally will be posted if they are on-topic and not abusive.
For more information, please see our Comments FAQ