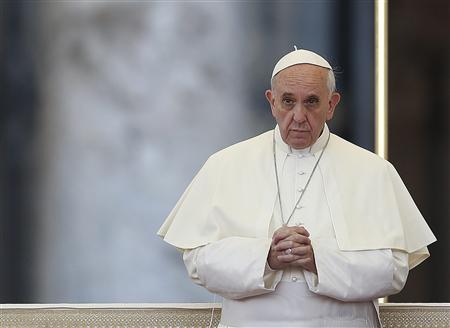 ---
ATHENS: The Church of Greece on Tuesday said it had accepted a suggestion from Pope Francis that he visit Greece to highlight the plight of thousands of refugees fleeing conflict.

Pope calls for protection of Christians

The Holy Synod, the ruling body of the Greek Orthodox Church, said it had suggested the Pontiff visit the Greek island of Lesbos, the Aegean island where hundreds of thousands of refugees and migrants have arrived in the past year.

Pope slams 'rejection' of migrants, refugees in Easter message

An official of the Church of Greece told Reuters that the visit could take place on April 14-15. Orthodox Ecumenical Patriarch Bartholomew would also be invited, the official said.
COMMENTS (1)
Comments are moderated and generally will be posted if they are on-topic and not abusive.
For more information, please see our Comments FAQ