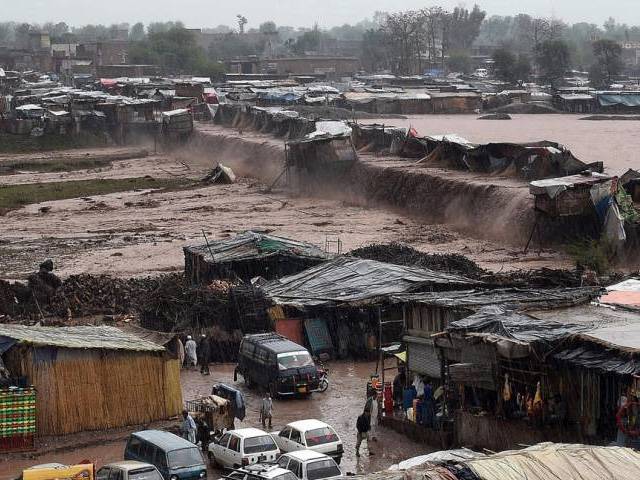 ---
KOHISTAN: At least 35 more people, mostly women and children, are feared dead after a landslide hit many houses in Kohistan on Monday, a day after 13 villagers were killed in rain related incidents in the district of Khyber-Pakhtunkhwa.

The lightening-triggered landslide buried a number of houses in Othar Nala area of tehsil Kandiya, nearly 55km from district headquarters Dasi, police and administration said.

Rains kill at least 45 in parts of K-P, FATA

"We have received reports of 30 to 35 deaths from damage to over six houses but casualties or identifications of the victims could only be confirmed when the rescuers make their way to the area," DPO Kohistan Ali Rehmat Khan told The Express Tribune.

Rescue workers and medical teams have already been dispatched to the affected area, said Deputy commissioner Raja Fazale Khaliq.

He added that army and National Disaster Management Authority (NDMA) had been approached for assistance. The DOP, however, expressed scepticism about airlifting those injured due to the weather conditions.

Further, blocked roads are barring the access of machinery and rescue workers, decreasing the chances of villagers' survival.

24 dead as rain drenches Pakistan's north

On Sunday, over 13 people died and half a dozen others received injuries in rain and lightning incidents in different parts of Kohistan district.

Dozens of houses collapsed in K-P and Fata due to heavy rains, bringing the death toll in the district to 45.