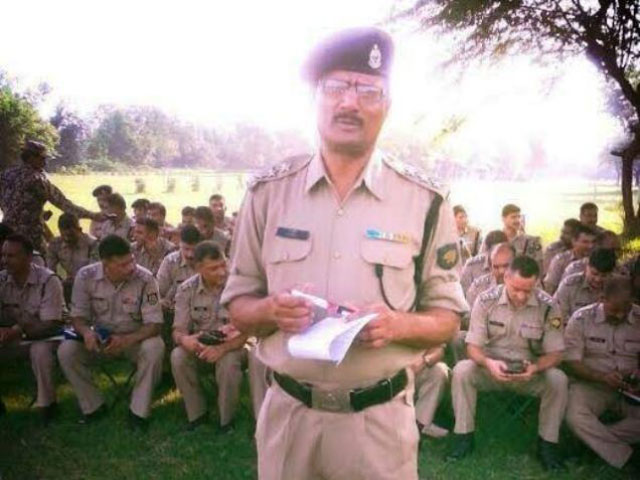 ---
A high-ranking official of India's National Investigation Agency (NIA) has been shot dead in India.

Tanzil Ahmad, Inspector of NIA, India's counter-terror investigation agency formed after the 26/11 Mumbai attacks, was shot dead by unidentified assailants in front of his wife and children in Bijnore, western Uttar Pradesh, in the early hours of Sunday, according to The Hindu.

Earlier, it was reported that Ahmad was the key liaison officer during Pakistan-based Joint Investigation Team (JIT)'s visit to probe the Pathankot attack. However, the NIA clarified the officer was not part of the probe.

Pathankot attack: JIT winds up probe in India

The 45-year-old died on the spot while his wife Farzana is fighting for her life in a local hospital. However, his 14-year-old daughter and 12-year-old son are unharmed.

Ahmad, a Muslim, was posted to the NIA as Inspector when the agency was created back in 2009. He joined the Border Security Force (BSF) in 1991 as a Sub-Inspector and remained posted along the western and eastern borders for some time, was later promoted to the rank of Deputy Superintendent and was on deputation from the BSF when he was posted to the NIA as Inspector.

"He was returning from his niece's wedding in nearby Sahaspur village when he was killed barely 300 metres from his ancestral house at Bijnore. The road near his house is potholed, which made him slow down his Wagon R. The two assailants pulled up near his car and shot at him 24 times. It was a planned attack. Two bullets hit his wife. There was no attempt to harm the children," Daljeet Singh Chaudhary, ADG, Law and Order, Uttar Pradesh, said.

Tehran probing whether Yadav crossed border illegally

An NIA official said: "It could well be possible that he was targeted because of his anti-terror work. It looks like he was targeted and killed and nothing can be ruled out."

Chaudhary said the assailants had covered their faces and were not wearing helmets. "It appears a 9-mm bore prohibited weapon was used; we have sent the empty cartridges for forensic examination."

Meanwhile, six police teams have been formed for investigation into the killing of Ahmad, who NIA Director General SK Singh declared as "one of the best field officers."

"Most of the NIA officers get involved in all the cases we investigate; so was Ahmad. He worked on many cases related to the SIMI, the Indian Mujahideen, the Bardhaman blasts, the recent arrests related to the IS and the fake currency racket," said Singh, who has worked with Ahmad since his deputation to the agency six years ago.

"He was part of the core team, and since we have a shortage of staff, he worked on almost all the cases registered in Delhi. He travelled a lot as part of his work," said an NIA official. Another official said: "He had a good understanding of work. From operations to intelligence-gathering and investigations, he was part of everything."

India furious as China blocks UN blacklisting of JeM chief Masood Azhar

Indian Home Minister Rajnath Singh told reporters in Lucknow that he had been apprised of the incident. "Whatever is necessary is being done. We are talking [to NIA officials]," he said.

This article originally appeared on The Hindu.
COMMENTS (8)
Comments are moderated and generally will be posted if they are on-topic and not abusive.
For more information, please see our Comments FAQ