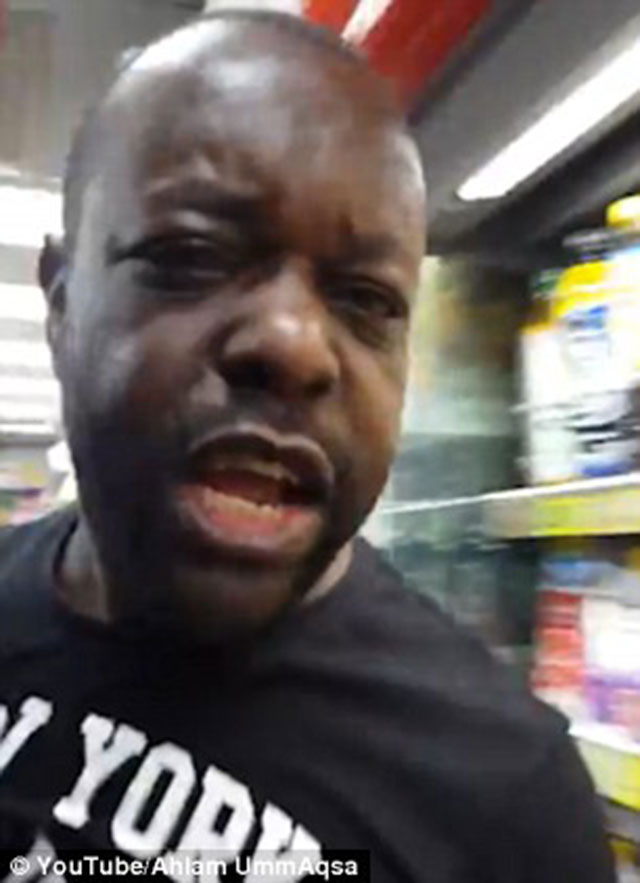 ---
In yet another shocking incident, a Muslim woman was racially abused by a Christian man in a grocery store in London.

Ahlam Saed, 25, has shared footage of a man calling her 'Batman' when she entered a store in Shepard's Bush wearing a full veil.

US bank denies entry to Muslim woman for wearing hijab

Saed, who is of Somali heritage, had gone inside the store to buy some sweets when she claimed she heard the man humming the theme tune of the Bruce Wayne cartoon before saying to his two young daughters, "Look kids, Batman has walked in".

According to Saed, the man then added, "Say what you want girls, she won't understand English anyway." It was at this point that Saed was prompted to start recording the incident.

In the video, which started making rounds on social media, the man is heard asking her, "How do they know if you're a man or a woman?" Further, throughout the video, the man swears at Saed and repeatedly questions, "Why do you wear that?" referring to her veiled face.

Schoolchildren tear off woman's hijab in London

The upset woman resorts to telling the man to set a better example for his children. "You're ignorant, you need to grow up and stop teaching kids that [language]," she said.

As the dispute progresses, one of the man's daughters is seen covering her face and crying, evidently upset by the fact that her father is screaming at the woman.

At one point in the clip, the man says, "I know a white girl who married a Muslim man and she has an ISIS flag on her back wall," to which Saed responded, "that doesn't make me one [ISIS]".

Even when the shopkeeper and a Muslim customer intervened in order to stop the row, the man continued to verbally attack Saed and ordered her to stop filming him and his children.

The video ends with Saed being ushered out of the store.

US student wears hijab to experience challenges faced by Muslims

"It's upsetting that people like me, who were minding their own business, have to go through this sort of thing," she later said. Although she has not yet informed the police of the incident, she said that she was planning to.

Watch the video here:


This article originally appeared on Mail Online.
COMMENTS (2)
Comments are moderated and generally will be posted if they are on-topic and not abusive.
For more information, please see our Comments FAQ