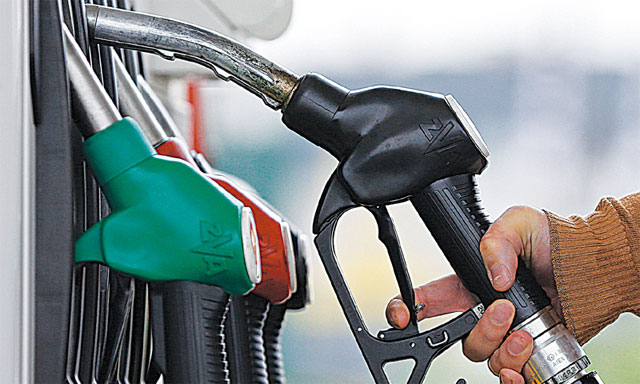 ---
KARACHI: Pakistan's petrol consumption in a single month hit a record high of 550,000 tonnes in March owing to multiple factors, including steady economic growth, low price and continuing sales of new motorcycles and cars, industry officials said on Friday.

The previous one-month record of 511,000 tonnes was recorded in October last year. Industry people say marketing companies are maintaining sufficient stocks covering 15-day requirement.

Petrol price increased by Rs1.50 per litre

However, a senior executive said that the spike in sales should be looked at in the right perspective. "Growth in demand for petrol remains the same at between 10% and 15%. What happened in March was that retail outlets bought unusually more in anticipation of price increase," said Aftab Husain, CEO of Pakistan Refinery Limited.

Petrol consumption has surged in the past couple of years, making the job of ensuring uninterrupted supply across the country difficult for marketing companies as most of it is imported.

Unavailability of alternate auto fuel – compressed natural gas (CNG) – has been the key reason for an upsurge in petrol sales.

"LNG (liquified natural gas) is now imported regularly. So there could be some impact but two-wheelers don't have a choice and that is from where a lot of growth comes," said Husain.

Oil prices expected to be slashed by up to 12% in March

Pakistan has been a net importer of petrol since 2009, prior to which it was meeting its entire requirement through local refineries. Now, more than 60% of demand is met from imports. This dependence on imports has been a challenge.

An upsurge in demand early last year following a sharp cut in price (government regulates petrol price) let to severe shortage in the country and resulted in a political crisis for Prime Minister Nawaz Sharif's government. However, people in the industry say instead of addressing infrastructure bottlenecks, which basically involve lack of storage facilities in private sector, government was quick to suspend senior officials of the state-run Pakistan State Oil (PSO), the largest marketing company.

Since then a recurrence of that episode has been avoided through close coordination between all the stakeholders. Pakistan crude oil refiners have also ramped up petrol output.