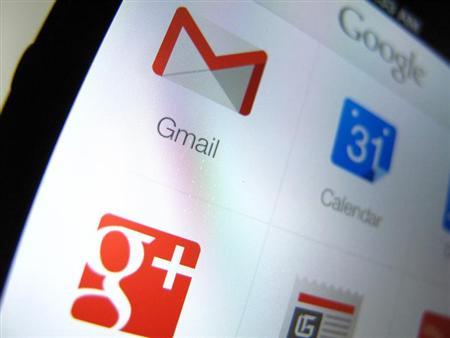 ---
LONDON: An unlikely royal intervention into Britain's European referendum debate was among the April Fools' stories foxing the world's newspaper readers Friday -- but for US internet giant Google, the joke was on them.

Britain's papers, traditional bastions of the light-hearted annual prank, concentrated on the country's June 23 referendum on membership of the European Union to trick unsuspecting victims.

British PM challenges Brexit supporters to admit risks

The Guardian claimed to have exclusive information that Greek-born Prince Philip, Queen Elizabeth II's husband, was to defy Britain's strict constitutional rules and come out in favour of the European Union, given his "impeccable European credentials" and "strong affinity with the continent."

According to the paper's "well-connected source", the royal family had turned against London mayor and high-profile anti-EU campaigner Boris Johnson as he had "made it difficult to get around London in a decent-sized Daimler".

However, there were apparently concerns that Philip could not be trusted with a live broadcast given his "propensity for swearing."

A recent Sun newspaper story claiming that the queen was in favour of Britain leaving the EU prompted Buckingham Palace to complain to Britain's press watchdog.

Google was forced to hastily pull its lighthearted April Fools' prank after it landed users in trouble.

The US technology firm added an extra send button to its Gmail service that adds a gif of a minion, one of the yellow creatures from the "Despicable Me" series, to its emails.

But many users hit the button without realising, sending important business emails and even funeral arrangements with the jokey cartoon.

Google CEO Pichai receives stock grant worth about $199 million

"Well, it looks like we pranked ourselves this year," the company admitted.

"The MicDrop feature inadvertently caused more headaches than laughs. We're truly sorry. The feature has been turned off."

The Japan Times, an English-language newspaper, duped readers with a headline promising that "revolutionary robots to take care of Japan's kids", playing on stereotypes of Japan's obsession with technology and childcare.

English-language website The Beijinger claimed that Facebook boss Mark Zuckerberg had accepted a "green card" from China's Communist government and was moving to the capital after a high-profile visit to Beijing last month.

In France, La Tribune reported that taxi firm Uber was to launch a new environmentally-friendly service in which the passenger is carried on the driver's back in a basket.

Britain's Thames Valley Police launched a recruitment video for its new feline division, set up to harness cats' curiosity and gift of nine lives to fight crime, although they were to be kept apart from the dog division.

When SRK told Google CEO Sundar Pichai he wanted to be a software engineer

Taking a drier approach, Poland's leading liberal daily Gazeta Wyborcza claimed that Pope Francis had sent a letter to Prime Minister Beata Szydlo calling for an end to the country's political crisis.

Back on the Brexit theme, Britain's Daily Telegraph warned that France and Germany were to gang up and boot England out of this summer's Euro 2016 football tournament if they voted to leave the EU, punishing them for a lack of solidarity.

The report quoted fictional German midfielder Jurgen Loos -- a name which sounds strikingly similar to "you're going to lose".

And Britain's most prominent eurosceptic Nigel Farage, leader of the UK Independence Party, shocked followers on Twitter by announcing he would be "supporting the campaign to Remain in the EU."
COMMENTS
Comments are moderated and generally will be posted if they are on-topic and not abusive.
For more information, please see our Comments FAQ