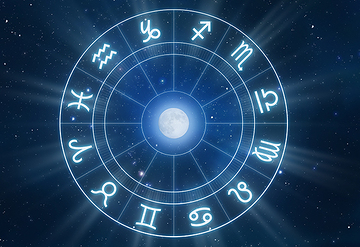 ---
Aries | March 20 – April 18


Tedious as responding to the detailed questions you're being asked may be, they'll be informative. In fact, in the process of answering them, you'll learn a lot. Even more important, those facts will form a foundation for the sudden but pivotal decisions you'll be making between now and the middle of April.

Taurus | April 19 – May 19




Often you're relieved to hand decisions over to others, especially when you're so busy you fear yet more obligations would mean not getting things done. But now you're concerned that the individual in question is ill-equipped for the current situation. However things look, happily there's no justification for those worries.

Gemini | May 20 – June 19




Although the eclipsed Full Moon was a week ago, you're still dealing with fallout from sudden changes in both existing arrangements and the circumstances of others. Annoying as these are in the short term, what you learn as you tackle them will go a long way to justifying the effort required.

Cancer | June 20 – July 21




Only days ago, it seemed certain arrangements you'd been struggling to organise came together at long last. Now some are falling apart. Don't worry. In several cases it's about decluttering your commitments. But even those that remain on your agenda would benefit from a review of this nature.

Leo | July 22 – August 21




Few things exasperate you more than being forced to go over unimportant facts when things are pressing. Yet in this case, others are better informed than you are. Consequently, they're right in regarding what you currently view as insignificant conflicts or minor issues as meriting serious examination.

Virgo | August 22 – September 21




Obviously, you'd like to come up with a clever solution for the unsettling developments causing everybody such problems. Don't bother trying. This isn't because you'd have any difficulty doing it. On the contrary, you'd devise something easily. Rather, with changes taking place so swiftly, what works one day wouldn't the next.

Libra | September 22 – October 21




This is a tricky week, one during which you'll discover the flaws in certain longstanding arrangements, new ventures and ideas you're discussing. While, obviously, you'll be tempted to shore these up, review each situation individually. You'll be surprised to discover that, in many cases, it's time to let these go.

Scorpio | October 22 – November 20




Nobody would blame you for being suspicious of those who seem to be withholding crucial facts. Much as it seems they're being secretive, they're struggling with the unexpected twists and turns that are part of the current cycle of change as much as you are. Compare notes and you can work together.

Sagittarius | November 21 – December 20




Between the unexpected events triggered by last week's eclipsed Full Moon and the developments promised by the New Moon, on 7 April, close relationships are in flux. While many of these changes are overdue and, thus, a relief, some are unsettling. These too are timely, possibly even more than the others.

Capricorn | December 21 – January 19




Uranus is the planet of innovation, and over the coming weeks it meets both the ideas planet Mercury and the Sun, indicating changes as unexpected as they will be worthwhile, at least in the long run. Knowing that, explore absolutely everything that comes your way, including what seems unrealistic.

Aquarius | January 20 – February 18




For weeks you've tried to convince yourself that certain plans would both work in practical terms and excite you. But they've never seemed 'right'. The encounter between the ideas planet Mercury and your ruler Uranus brings clarity to this, and numerous other similar matters. Finally, you can make those decisions.

Pisces | February 19 – March 19




Somebody seems to have been taking advantage of you. This could involve your time, money, ideas or, even your trusting nature. Or a combination of these. Worse, they've manipulated you into feeling you can't mention this. You can, and you must. The sooner you do it, the better.

Published in The Express Tribune, March 30th,  2016.
COMMENTS
Comments are moderated and generally will be posted if they are on-topic and not abusive.
For more information, please see our Comments FAQ