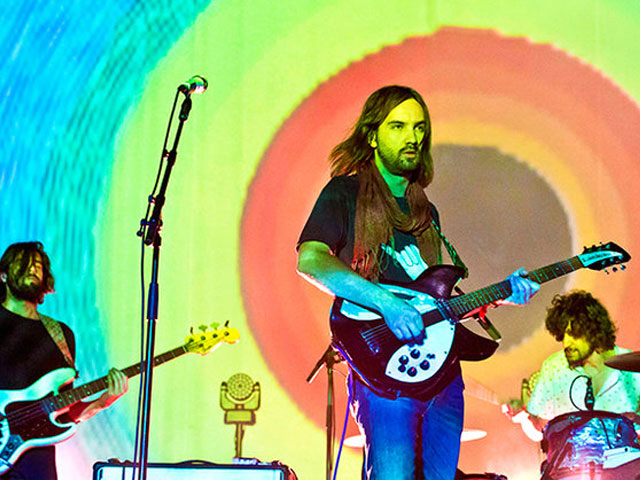 ---
Pakistani artist Samya Arif has proven to be leaps and bounds ahead of her peers with her talent gaining international recognition. After her artwork for a Taxi in India made it to Coldplay's Hymn for the Weekend music video, her most recent achievement is a vinyl cover she designed for the Australian band Tame Impala.

[fbpost link="https://www.facebook.com/samya.arif/posts/974154265992008"]

Pakistani designer's taxi art features in Coldplay's latest video

The UK arm of world-known charity Amnesty International is benefiting from a Secret 7" event, which combines music and art in support of a charitable cause each year.

Samya Arif's work will be showcased at Sonos Studio in London with other great artists' including Anish Kapoor, Ai Weiwei, Yoko Ono, David Shrigley, Paul Smith, Jenny Holzer, and Tom Dixon.

Earlier this year, Secret 7" invited artists from around the world to interpret seven tracks and portray them in their own unique style. The seven tracks consisted of Clearest Blue by CHVRCHES, Imagine by John Lennon, The Less I know The Better by Tame Impala, and At Last by Etta James, among others.

As the name suggests, Secret 7" takes 7 tracks from 7 of the best-known musicians around and presses each one 100 times to 7" vinyl. The artists picked from around the world then interpret the tracks in their own style for every 7". 700 sleeves are exhibited and then sold for £50 apiece. You don't know who created the sleeve, or even which song it's for, until you have parted with your cash - the secret lies within.

[fbpost link="https://www.facebook.com/photo.php?fbid=1014031578670943&set=a.106015202805923.10968.100001923309067&type=3&theater"]

Coldplay video sparks Twitter outrage over Indian stereotypes

The records go on sale on Bank Holiday Monday - 2 May - on a first come, first served basis.

The Secret 7" project is currently in it's fifth year and has raised over £130,000 to date for several charitable causes.

Previously, Arif had collaborated with Taxi Fabric, an initiative by Sanket Alvani aimed at transforming the interior of Mumbai's popular black and yellow cabs for Independence Day. Alvani selected Samya Arif to give a makeover to Satmant Singh's taxi in Mumbai, which went on to feature in Coldplay's music video.
COMMENTS
Comments are moderated and generally will be posted if they are on-topic and not abusive.
For more information, please see our Comments FAQ