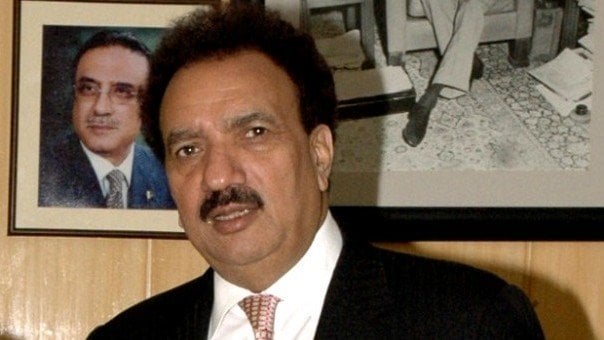 ---
ISLAMABAD: Pakistan said on Tuesday that it will provide full cooperation to the United States over a Pakistani-American arrested in connection with the New York bomb plot.

Interior Minister Rehman Malik said that Pakistan will cooperate with the US in identifying this individual and bringing him to justice. Faisal Shahzad, a US citizen born in Pakistan, was arrested at John F Kennedy International Airport in New York as he attempted to board a flight to Dubai.

Malik said the US authorities had not made any request to Pakistani authorities regarding the whereabouts of Faisal Shahzad.

"We are receiving sketchy information about the suspect through the media. Until and unless we are not provided proper information through proper channel, I cannot verify the involvement of any Pakistani citizen in the New York attack plot," he told the media at the Parliament House.