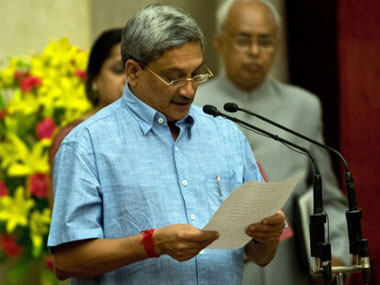 ---
A day after five-member Pakistani Joint Investigation Team (JIT) team arrived in New Delhi to probe the terror attack on Indian Air Force base in Pathankot, India's Defence Ministery chief said the attack area is under the control of National Investigation Agency (NIA) and it is up to the agency to decide whether to facilitate the visiting JIT or not.

"The area where the actual crime had taken place had been handed over to NIA long back which is conducting the entire investigation. Who will be taken there, who will probe, depends on the decision of NIA," Defence Minister Manohar Parrikar said on Monday.

Right after the January 2 attack, in which seven Indian troops were killed, New Delhi had blamed the Jaish-e-Mohammad (JeM) militant group for the attack.

Pakistan-based JIT arrives in New Delhi to probe Pathankot attack

The defence minister also said the area has been completely barricaded on his orders and any questions regarding access to the area should be directed towards NIA. "Whom to bring, when to bring is their [NIA] responsibility till they complete the investigation."

He went on to say, "If I don't permit them [NIA] this crime investigation freedom, then the crime investigation failure would be blamed on the Defence Ministry. We have isolated the area completely."

New Delhi grants visa to Pakistan-based JIT for Pathankot attack probe

Parrikar said the crime scene was least sensitive and a non-functional area, except for a hostel for foreign cadres and mess.

"This [Pathankot attack] area is isolated and taken out from airbase till the investigation is completed. Permission to land at airbase has been refused; permission to use any of the defence instruments like vehicles has been refused. Permission to speak to any defence personnel has been refused," he added.



This article originally appeared on The Hindu.
COMMENTS (1)
Comments are moderated and generally will be posted if they are on-topic and not abusive.
For more information, please see our Comments FAQ