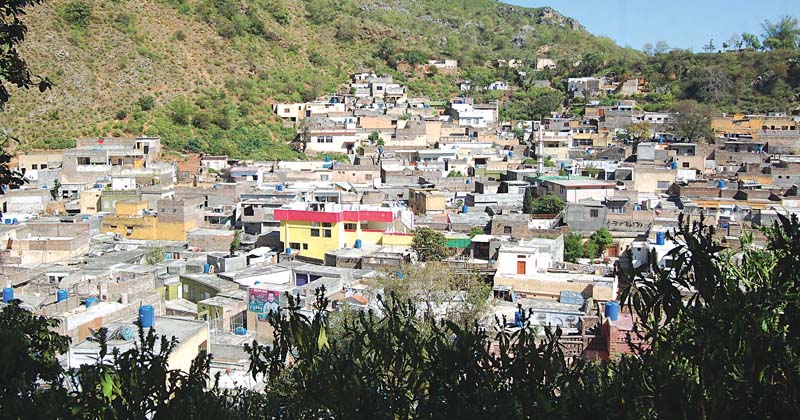 ---
ISLAMABAD:



In a city with a history considered brief compared to others, the small yet historic Saidpur village, at the foothills of the Margallas, has been part of several civilizations.




The village is estimated to be around 400 years old, and has been part of a number of civilisations including Gandhara, the Greeks, the Buddhists, the Mughal Era, Ashoka and the colonial period.

Model village: A chorus of bleats welcomes visitors to Saidpur

The village is named after Sultan Said Khan, son of Sultan Sarang Khan, the Gakhar chief of the Pothohar region, who ruled from Attock to Jehlum during the reign of Mughal Emperor Babur. Khan later gifted the village to his daughter, who was married to Mughal Emperor Jahangir. Jahangir's memoir, Tuzk-e-Jahangiri, mentions him residing at a place "beyond Rawalpindi", on his way to Kabul; this place is believed to be Saidpur.




The village was considered a garden resort and a perpetual spring provided water for drinking and for watering
the gardens nearby during the Mughal period, and now serves as a popular recreational spot for both local and foreign visitors.

Public ownership of heritage sites advocated

Raja Man Singh converted the village into a place for Hindus to worship. A number of small ponds — Rama Kunda, Sita Kunda, Lakshaman Kunda and Hanuman Kunda — were carved out. The region is home to many Hindu temples that have been preserved, and depict the history of Hindu civilisation and architecture in the region.

The Saidpur model village preserves a courtyard where three religions co-existed. The gurudwara, a church and a Hindu temple all stand alongside one another. A mosque is also located near the complex alongside the stream which was once a source of clean drinking water.

Published in The Express Tribune, March 28th,  2016.
COMMENTS
Comments are moderated and generally will be posted if they are on-topic and not abusive.
For more information, please see our Comments FAQ