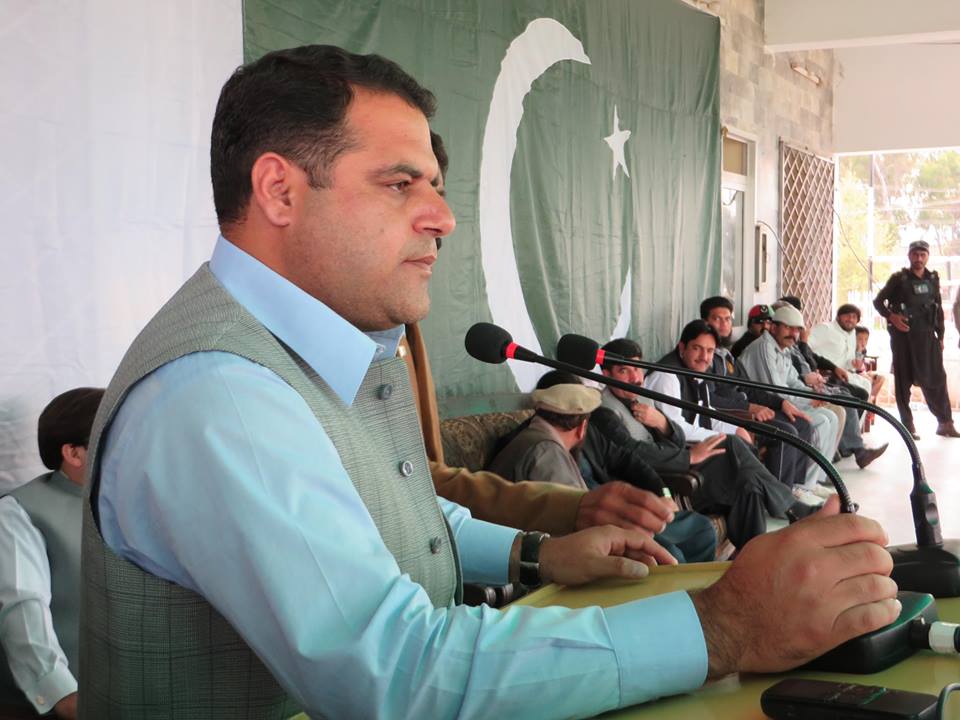 ---
SHABQADAR:



In a video that has been doing the rounds on social media since March 21, the Bajaur Agency political agent warned a local jirga he was well aware of ways to use the Frontier Crimes Regulations against those who are "propagating" against him and state institutions.




The video featured Amir Khattak, the political agent at the reopening of the Inayat Kalay Bazaar. Khattak announced a ban on the All Bajaur Traders' Association and replaced the body with a three-member committee of a landowner, a representative of the political administration and a Bajaur security official.

The political administration official made the announcement and the formation of this jirga in the presence of MNA Bismillah Khan, Senator Hidayatullah and other leaders.

The political agent's video spread like wildfire and many demanded his resignation, saying the country's leadership was not sincere with the people of Fata. Observers said such threats would not have surfaced if the case was otherwise. MNA Shahabuddin said threatening the public in presence of a parliamentarian and  senator showed there was no freedom of expression for the people.

He pointed out 21 out of 32 mobile phone towers had been disconnected and the operators of these facilities were not interested in obtaining no-objection certificates and remained silent over the matter instead of pushing for the document.

The MNA said most parts of the agency had no power supply. He added the trade union was suspended when its members pushed for the reopening Inayat Kalay Bazaar. He claimed even political leaders had threatened those speaking over the Fata issue in Bajaur. Shahabuddin said the PA, while reopening the market, called a pro-FCR MNA, senator and tribal malik which showed the government was not sincere in reforming what many see as a draconian law.

He said the FCR was a major bone of contention and the political leadership or even tribal elders were not interested in getting it abolished, adding these figures were simply putting on a show.

About the PA's remarks on the jirga, a renowned constitutional expert and  the tribal belt Lawyers' Forum leader Ijaz Mohmand said there is no such clause in the FCR to ban the traders' unions or limit the use of social media on tribal matters.

He said people of the region have no rights thanks to articles 246 and 247 and have no forums such as superior courts to object to controversial decisions.

Published in The Express Tribune, March 27th, 2016.
COMMENTS
Comments are moderated and generally will be posted if they are on-topic and not abusive.
For more information, please see our Comments FAQ