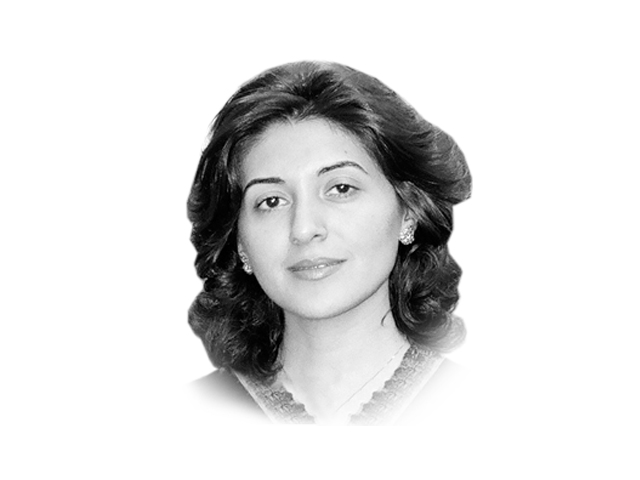 ---
On May 5, Londoners will be voting for a new mayor. There are five candidates contesting, but the race is essentially between the two representing the largest political parties. Zac Goldsmith is running on the Conservative ticket while Sadiq Khan is the Labour candidate. The differences between them are stark.

Zac hails from the aristocratic white elite and is the son of a billionaire. His primary income is derived from the trust fund his father left him. Sadiq, on the other hand, is the self-made son of a bus driver. His parents were migrants from Pakistan and he grew up on a council estate. In spite of securing the Labour ticket, Sadiq is, for all purposes, the underdog in the election. Not because he lacks experience or is not capable of being a great mayor for London, but because as someone who comes from the minority Muslim community he is immediately disadvantaged in the eyes of many.

London is, perhaps, the world's most diverse and cosmopolitan city. As such, it is far more open-minded than most other cities in the world. Imagine, for a moment, an openly Muslim man with a name like Sadiq Khan contesting for mayor in New York. It's unthinkable in today's Islamophobic climate.

Conversely, picture a Christian or a Jew contesting an important election in a Muslim-majority country, and it's a non-starter. Unfortunately, in much of the Muslim world, the law discriminates against non-Muslims. In Pakistan alone, the Constitution bars non-Muslims from holding the office of president or prime minister, for example.

In the United States, as in much of the Western world, there is no legal bar to religious minorities holding public office, but the environment is currently so Islamophobic that it is simply not conducive to Muslims participating fully in politics.

Comparatively, London is probably as good as it gets for minorities. But it's still far from perfect. It is still not free from bigotry or racism or Islamophobia. Would Sadiq Khan's election to the position of mayor thus create history and place London in a league entirely of its own, a model for both other Western and Muslim countries to follow? Yes, it would. Sadiq Khan's win would be far more exciting than Zac Goldsmith's not only because he is Muslim but because he is a religious minority in the UK and one that is increasingly, and often unfairly, looked upon with suspicion.

Indeed, Sadiq Khan himself has been subjected to unnecessary questioning regarding some allegedly radical speeches his ex-brother-in-law made. But, as Mehdi Hasan pointed out in his piece for The Guardian recently, "If a moderate like Sadiq Khan shouldn't stand for London mayor, which Muslim can?" and how come Zac Goldsmith has never been asked to account for the controversial speeches Imran Khan, his ex-brother-in-law, makes? The piece also notes that members of Zac's campaign have capitalised on the prevalent Islamophobia and derisively referred to Sadiq as "the Muslim" and Zac has used words like "radical" when describing Sadiq.

So those who claim that race, religion, gender or ethnicity have no part in politics must be living in an alternate universe. The minority is always subjected to greater scrutiny, is looked upon with suspicion and is expected to prove its patriotic credentials in a way the majority never is. As Bernie Sanders, an American presidential aspirant, has repeatedly pointed out, "I was never asked for my birth certificate like Obama was... maybe it has something to do with the colour of my skin."

On March 15, the Mirror reported that Zac's campaign has been scaremongering, pitting voters of Indian-origin and particularly those from London's Hindu community, against Sadiq Khan, with untrue information contained in leaflets distributed specifically to them. As Adam Bienkov, deputy editor of Politics.co.uk tweeted the same day, "Zac calls Khan 'divisive', then targets other ethnic minorities with scare campaign about him". Some of this has backfired for Zac as his leaflets were described by members of the Indian community as "patronising" even as they contained pictures of Zac embracing Prime Minister Modi, portraying him as a great friend of India's.

"If you want to support Sadiq Khan because he is Muslim," I was told on Twitter by a fellow Pakistani, no less, "why don't you just move back to Pakistan?" This knee-jerk reaction misses the point entirely. If I lived in a Muslim-majority country like Pakistan, a Muslim running for key office would be the norm and not the exception and thus, I would be more inclined to support the active participation of non-Muslims in public office there. When Rana Bhagwandas, a Hindu, became the Chief Justice of Pakistan briefly, for instance, I was as pleased with that as I would be if Sadiq Khan were to become mayor of London.

For a minority community to feel properly empowered and assimilated, it is essential that capable members of their community are a part of important decision-making and administrative matters. Glass ceilings for women, people of colour, or religious and ethnic minorities, must be broken if we are to truly embrace diversity and equality. In his piece for The Guardian, "Yes, he tried: what will Barack Obama's legacy be?" Gary Younge writes that "When he [Obama] was contemplating a run for the White House, his wife asked him what he thought he could accomplish if he won. 'The day I take the oath of office,' he replied, 'the world will look at us differently. And millions of kids across this country will look at themselves differently. That alone is something.'"

Indeed, each time a woman or anyone from a minority race, religion, ethnicity or other disadvantaged group breaks through a glass ceiling, particularly in as public a profession as politics, these words will hold true. Sadiq Khan's election, therefore, would not only be a win for Muslims in the West, but religious minorities at large. It would also bolster London's place as a world leader in multiculturalism and assimilation of immigrants.

Published in The Express Tribune, March 26th,  2016.

Like Opinion & Editorial on Facebook, follow @ETOpEd on Twitter to receive all updates on all our daily pieces.
COMMENTS (28)
Comments are moderated and generally will be posted if they are on-topic and not abusive.
For more information, please see our Comments FAQ