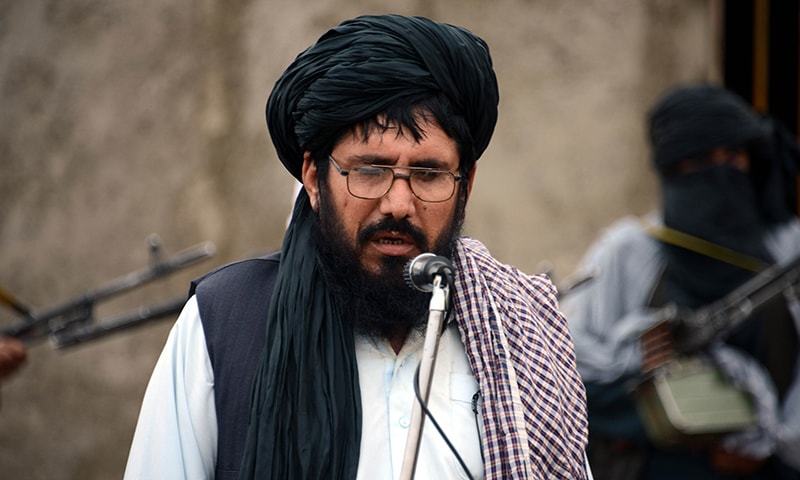 ---
ISLAMABAD:



Pakistani authorities have 'detained' the chief of a breakaway faction of the Afghan Taliban, Mullah Muhammad Rasool, two Taliban leaders claimed on Monday. Mullah Rasool was chosen in early November by several Taliban cadres opposed to Mullah Akhtar Mansoor's ascendency to head the splinter group.




The two Taliban leaders, who spoke to The Express Tribune on the condition of anonymity, did not say when Mullah Rasool was taken into custody but confirmed that he had fled recent infighting in southern Afghanistan.

Internal rifts: Senior Afghan Taliban commander killed

Dozens of Taliban insurgents, including the breakaway faction's deputy chief Mullah Mansoor Dadullah and his brother, were killed when Mullah Mansoor's loyalists launched a major offensive against dissidents in Zabul province.

Mullah Mansoor's loyalists captured the areas in Khak-e-Afghan district of Zabul after bloody battles in mid-November. Some, including Mullah Rasool and his second deputy Abdul Manan Niazi, managed to escape.

"I can confirm that Mullah Rasool has been arrested by authorities in Pakistan after he crossed the border," one Taliban leader said. He declined to share details. A Taliban leader in Rasool's camp also confirmed his detention.

The rival Taliban factions have been engaged in clashes in parts of Herat province in recent months. In December, scholars brokered a ceasefire between the two factions, but it fell apart in February.

Mullah Rasool, who was a part of a Taliban delegation that had arrived in Islamabad in July last year for peace talks, has not yet come up with a policy about negotiations under the Quadrilateral Coordination Group. But sources close to the group have hinted it could take part in the talks.

Delegation 'visits Iran'

A top-level delegation of military leaders of the Afghan Taliban has recently visited Iran in an effort to increase cooperation in view of the emerging threats from the Islamic State, also known by its Arabic acronym Dai'sh, in Afghanistan, a Taliban leader said.

Senior Taliban dissident believed dead

The delegation was headed by Ibrahim Sadar, the chief of the Taliban military commission, Mehmoodzai Kaku, the Taliban intelligence chief and Mullah Gul Muhammad, the former Taliban governor for Helmand. Taliban spokesman Zabihullah Mujahid said he was unaware of the visit.

The Iranian security establishment had invited the Taliban several times in the past.

Published in The Express Tribune, March 22nd, 2016.
COMMENTS (6)
Comments are moderated and generally will be posted if they are on-topic and not abusive.
For more information, please see our Comments FAQ