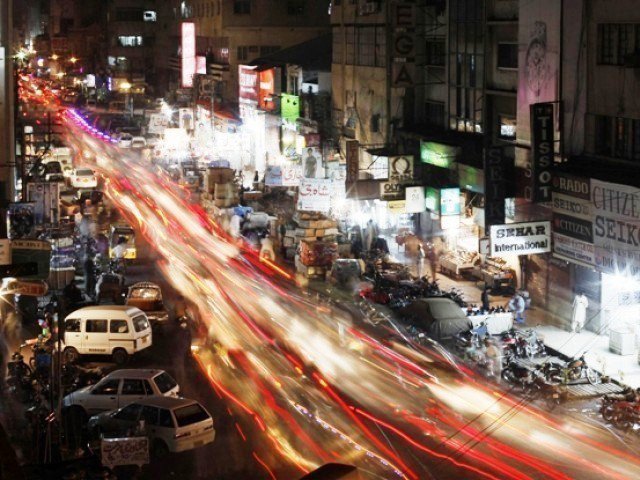 ---
KARACHI: Pakistan's rapidly growing middle class of 40 million people has resulted in consumer spending growth of 20% per annum, which is double the average growth in Asia, Pakistan Stock Exchange (PSX) Managing Director Nadeem Naqvi said.

According to a press release issued by the PSX on Monday, Naqvi made these comments at a luncheon hosted by the Canada-Pakistan Business Council (CPBC), Consulate General of Pakistan and Ministry of Citizenship, Immigration and International Trade at the Ontario Investment and Trade Centre on March 10.

Pakistan has 18th largest 'middle class' in the world: report

Naqvi delivered a "compelling argument" about the business and economic opportunities in Pakistan and the rapid strides the country has made in recent years. "Pakistan is on the move and open for business," he said.

CPBC is a Canadian non-profit organisation, which promotes trade between Canada and Pakistan.

Covering issues ranging from the economic slowdown in developed economies to relatively higher growth in the developing world, Naqvi said Pakistan is a model of growth and investment with tremendous business and economic opportunities.

The China-Pakistan Economic Corridor (CPEC) investment initiative of $46 billion is a game-changer for Pakistan, he said, with 60% of the funds being allocated to power projects and the rest to roads, communications and infrastructure projects.

The Pakistani rupee has maintained a stable position against the dollar, and the country's fiscal deficit is down from a high of nearly 9% in 2012 to 4.7% by 2015, he said.

Pakistan's annual GDP growth has been continuously rising from a low of 3.7% in 2012 and is projected to hit 4.5% in 2016, he added.

With a population of 190 million, 40 million-plus middle class and a documented economy of $270 billion, Naqvi said the real size of Pakistan's economy is $400 billion because half of the economy is undocumented.

Published in The Express Tribune, March 22nd, 2016.

Like Business on Facebook, follow @TribuneBiz on Twitter to stay informed and join in the conversation.
COMMENTS (4)
Comments are moderated and generally will be posted if they are on-topic and not abusive.
For more information, please see our Comments FAQ