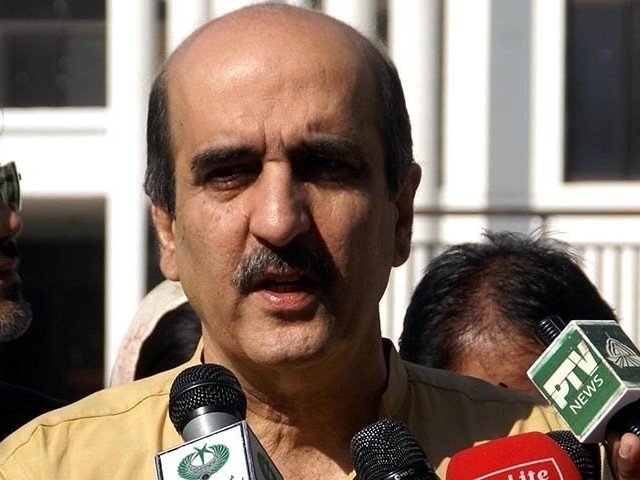 ---
ISLAMABAD:



A founding member of Pakistan Tehreek-e-Insaaf (PTI) Akbar S Babar has asked the Federal Investigation Agency (FIA) to probe charges of money laundering and illegal foreign funding of the PTI on the lines of the inquiry ordered by the interior minister against the Muttahida Qaumi Movement (MQM).




"The interior minister claims to be a man of justice who only acts on evidence. If evidence is all what he needs to start investigations on matters of national security, what is stopping him from initiating investigations against the PTI on an equally serious national security issue?" asked Babar while talking to The Express Tribune on Sunday.

The MQM has also made a similar demand, asking Interior Minister Chaudhry Nisar to treat both the cases equally.

Babar, a former central information secretary of the PTI, said that the illegal foreign funding case against the PTI was filed in November 2014 with all the evidence which is now part of public record. Imran Khan has publicly accepted money laundering to justify donations from the Gulf into private bank accounts of the PTI employees, he added.

Babar went on to say that the matters of national security cannot be resolved on individual preferences. If the law has been transgressed by the MQM it should be punished. Likewise, by design or otherwise, illegal foreign funding and money laundering by the PTI must also not go unpunished, he added.

Responding to a question, Babar said he was sidelined by the PTI chairman after he identified alleged money laundering and concealment of foreign funds.

MQM demands probe

"The ECP has evidence, verified by US State department, of foreign funding against the PTI," Ali Raza Abidi from the MQM said.

Talking to The Express Tribune, Abidi said that the ECP has evidence of the transactions. He added that the government has overlooked the matter as it does not want any disturbance in the Punjab, a stronghold of the ruling PML-N.

Talking about the money laundering case against the MQM, he said that the case was subjudice in the UK and expressed surprise over claims of the Scotland Yard sharing evidence. "It does not happen this way," he added.

Published in The Express Tribune, March 21st,  2016.