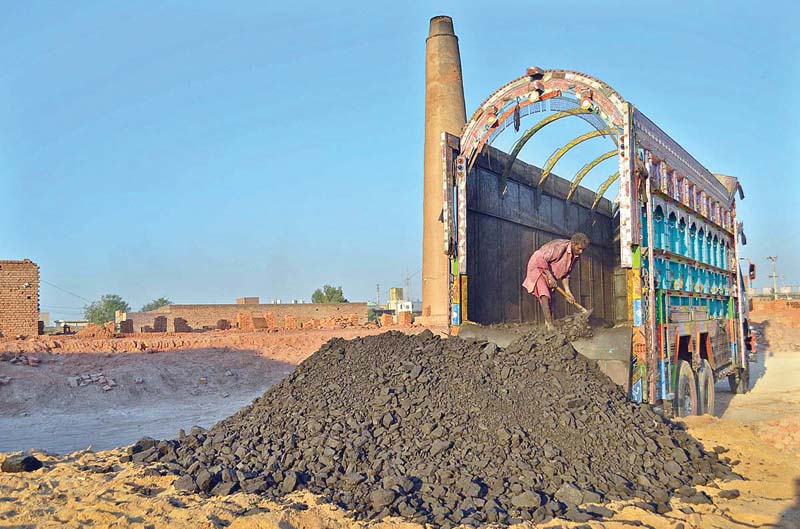 ---
KARACHI:



Ever since Thar's vast 175-billion-ton coal resources were discovered in the early 1990s, concerns have been raised about their potential to generate electricity, their economic viability and sustainability, the coal quality and their environmental impact.




Thar coal can sustain the production of 100,000 megawatts of electricity for more than two centuries. With its gas reserves nearly depleted, Pakistan generates 37% of its electricity using oil, the most expensive source of power generation.

For Jamshoro power plant: Pakistan mulls importing coal from Indonesia

However, the region itself ranks the lowest on all socio-economic indicators, its people are impoverished and there is an undeniable lack of adequate health and educational facilities. Any corporation engaging in mining activities in Thar is duty-bound to ensure that the local Thari community is kept at the forefront of all project-related activity in the region.

Sindh Engro Coal Mining Company (SECMC) has been allocated block-II for mining activities by the Sindh Coal Authority. The company and its sister concern, Engro Powergen Thar Limited, intend to build a 3.8mt/mine and 2x330MW power plant in the block, which will be operational by 2018.

SECMC engaged several renowned international organisations, including RWE Germany, SRK UK, Hagler Bailly, Sino Coal China and NCGB China, which conducted feasibility and socio-economic impact assessments of the mining and power project. This was important because the ecological and environmental impact of mining activities is a recurrent argument against the development of Thar coal.

Mining activities require pits of up to 135-metre depth to be dug. However, the ecology of the desert will not be affected as these pits will be filled back once the coal has been extracted.

Under its environmental management plan, SECMC will plant hundreds of thousands of trees to maintain the natural ecosystem of the desert. It will incorporate wind and water erosion control measures, inclusive of dune management where necessary, in project design.




SECMC has also explored bio-saline agriculture as an alternative means of livelihood for the locals of Thar to reduce their dependence on rain for agriculture and enhance the region's biodiversity.

Water resources not under threat

Hagler Bailley's environmental and social impact assessment (ESIA) shows that there is no immediate risk to groundwater resources. SECMC will provide an alternative water supply source for domestic uses to those affected by the project.

MPs see Thar as energy future of Pakistan

The underground water will not be contaminated or pumped into the sea as erroneously believed. Storage ponds and an effluent disposal system being established by the Sindh government will ensure that underground water is extracted from the aquifers according to conventional industrial practices before any contact with coal.

Nearby communities will be provided with reverse osmosis (RO) plants to ensure access to clean water in the unlikely event that any contamination occurs.

Little risk of wind pollution

Another popular misconception is that mining operations will cause large-scale wind pollution. The ESIA report has determined this risk to be minimal and manageable. The company will take dusk management measures to further minimise the adverse environmental impact.

Another recurrent issue is the lack of provision of pastoral land for affected families which is crucial as livestock rearing is their main means of income generation. Both villages of block-II to be relocated will be provided separate Goucher land measuring between 850 and 1,200 acres.

Moreover, SECMC has developed a resettlement action plan in line with the Sindh government's resettlement policy framework under which the company will equip relocated villages with facilities equal or better than their current residential structures.

Expert town planners and architects have been hired to design structures which support indigenous traditional features and are also equipped with modern amenities for the village being relocated in the first phase.

Job creation

Economic prosperity in the form of direct employment through the project will change the lives of Thar people. The project will require unskilled manpower of up to 3,000 people from the region and up to 1,400 people will be needed as mine truck drivers, shovel/excavator operators, technicians, etc.

The project will also create numerous entrepreneurial opportunities for the local community. Additionally, the Sindh government is working on infrastructural development of the region which includes state-of-the-art road networks, bypasses, bridges, airport facilities, a water supply scheme, an effluent disposal system amongst many other infrastructure-related projects amounting to Rs60 billion.

The region is now connected with excellent roads which have improved access to educational facilities, health facilities and disaster relief mechanisms for prevalent drought seasons in Thar.

It is important to establish a culture of positive advocacy with regards to the Thar coal project which stands to benefit millions and project accurate information regarding all procedures and project-related activities. Encouraging accurate and informed debate regarding all procedures and project-related activities is the least we can do for our energy-impoverished nation and for the indigenous Thar population.

The writer is the CEO of Sindh Engro Coal Mining Company

Published in The Express Tribune, March 21st,  2016.

Like Business on Facebook, follow @TribuneBiz on Twitter to stay informed and join in the conversation.
COMMENTS (7)
Comments are moderated and generally will be posted if they are on-topic and not abusive.
For more information, please see our Comments FAQ