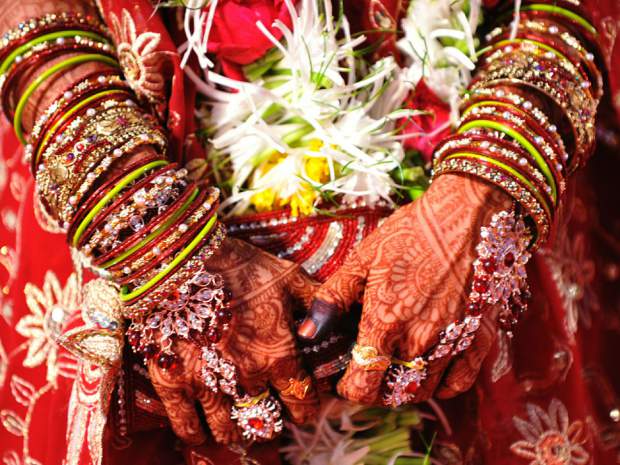 ---
ISLAMABAD:



Nusrat, who worked as a domestic helper at homes in different cities throughout her youth, believes that taking a decent dowry with her is the only way she could get married.




"It would have been difficult for my late father to meet the expectations of the society alone and a girl's only future in our socioeconomic background and society is to get married. Dowry is a major underlying factor for that," she explains.

Originally, dowry was a South Asian tradition that made its way to this side of the border too after the partition in 1947. What is ironic is the fact that despite being a social custom, India has a law that prohibits dowry; the dowry prohibition act 1961. In Pakistan dowry is covered under The Dowry and Bridal Gifts (Restriction) Act, 1976 but Pakistan still has a long way to before strict implementation of such a law, which is a dire need of the society.

Dowry has been a rampant practice in our society and even though it may not seem like a major problem, it gives rise to a myriad of social ills and heinous crimes against women, frustration among parents and complexes in women and families. Parents of girls often take up heavy loans for dowry and end up spending the rest of their lives paying off their loans. People earn money by hook or by crook creating a lot of social ills in the society including a common practice of bribery.

Yasir, a driver from Rawalpindi said that even though it is difficult to make ends meet, but dowry is an essential factor in marriages. "I saved up every rupee I had for years to ensure I am able to give everything my sister's in-laws were expecting in dowry," he said. It took him all his savings and loans on top of that to get his sister married but he admits its tradition and there is very little that can be done about it.

Director Aurat Foundation, Farkhanda Aurengzeb told The Express Tribune said that dowry doesn't create a problem where affordability is not an issue. "The real problem is when dowry becomes such an important factor that marriage is not possible without, which creates difficulties for those who cannot afford it. There are millions of people who take up loans and even those who look up to individuals and organizations to help them raise funds for dowry", she said.

She further explained that dowry is such a big issue because it creates a sense of competition among people. "The idea of marriage should be simple as suggested in our religion. The aim of marriage is to create a family but we have glamorised marriage so much and added unnecessary formalities to this practice, which creates social ills in the society. People who can afford extravagant weddings and huge dowry create a sense of inferiority in people who can't afford it and that creates a social unrest in the society," she said.

Published in The Express Tribune, March 20th, 2016.
COMMENTS
Comments are moderated and generally will be posted if they are on-topic and not abusive.
For more information, please see our Comments FAQ