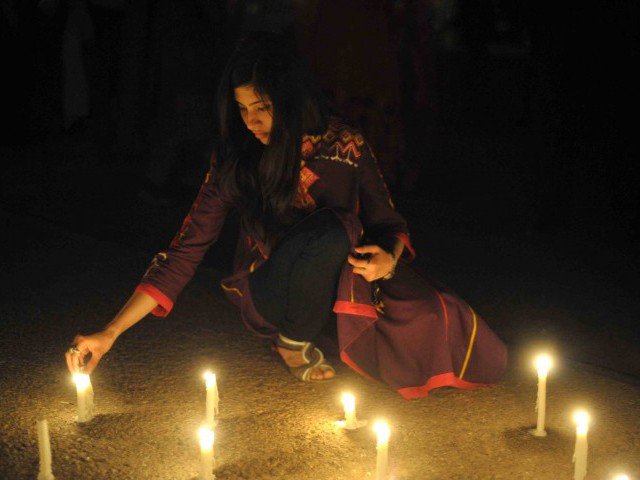 ---
ISLAMABAD:



Participants at a discussion session on Friday pledged to support conservation of planet by celebrating Earth Hour (EH) and taking steps in their daily lives, which resonate to bigger impacts in terms of tackling climate change and global warming.




The session about celebrating EH was organised by Leadership for Environment and Development (LEAD) Pakistan on Friday.

EH will be celebrated today (Saturday) from 8:30pm to 9:30pm to advocate for greater environmental action by switching off unnecessary lights.

"EH is not about switching off lights for an hour but is a commitment to play a role in conservation of planet by conserving energy and combating climate change," LEAD Pakistan CEO Ali Tauqeer  said.

He said that their dream was to switch on lights one day without using fossil fuels. He urged all to support conservation of planet by celebrating EH — a voluntary grassroots movement celebrated globally to inspire people to protect the planet.

"Simple steps like not wasting water in our daily use, switching over from plastic bags to paper bags and curtailing greenhouse gas emissions by resorting to energy efficient travel and lifestyles can help conserve life on earth," Tauqeer said.

He said Pakistan ranks number five among top 10 countries most vulnerable to climate change, according to Germanwatch Global Climate Risk Index 2016. Floods, droughts, energy crisis, food shortages, endemic diseases, mass migration, economic deterioration and ecosystem degradation were among major threats of climate change, Tauqeer said.

Published in The Express Tribune, March 19th, 2016.