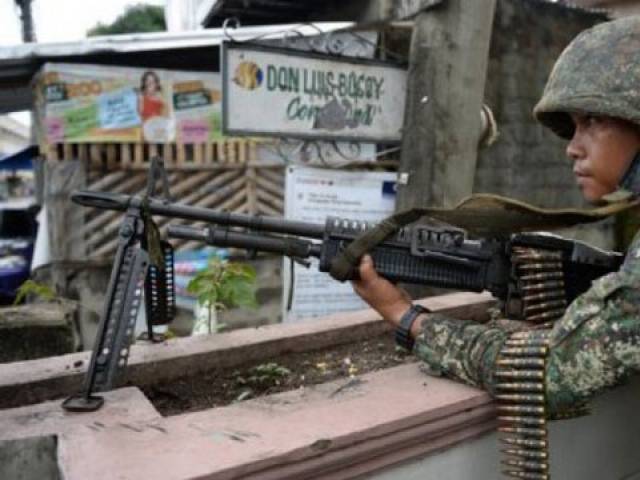 ---
MANILA: Philippine security forces wounded a leader of an al Qaeda-linked militant group wanted by the United States in a clash on Friday but he escaped, an army general said on Friday.

Radullan Sahiron, a one-armed leader of the Abu Sayyaf militant group, has been on a US State Department wanted list with a $1 million reward for his capture since his involvement in the kidnapping of US tourists in 2001.

Escalating violence: IS truck bomb kills 60 in Iraq

"There's an intelligence report that Radullan Sahiron was wounded in the firefight," General Alan Arrojado told reporters referring to a clash between soldiers and about 100 militants on the southern island of Jolo.

"We don't know where he was hit but one of his assistants was shot in the leg."

Several other militants were wounded while seven militants and a soldier were killed, he said.

Security forces were chasing the fleeing militants, he said.

The Abu Sayyaf, known for kidnappings, beheadings, bombings, and extortion activities, is one of the most hardline extremist rebel factions in the Muslim south of the largely Christian Philippines.

Arrojado said Sahiron was linked to the kidnapping of 20 tourists, including three Americans, from a resort on Palawan island in 2001.

An American national, Guillermo Sobero, was beheaded while another American, Martin Burnham, was killed during a rescue operation a year later. His wife, Gracia, was wounded.

US-trained commandos in Philippines kill 10 militants

Last week, another Abu Sayyaf faction threatened to execute two Canadians and a Norwegian if ransom demands were not met in a month.

In November, the militants killed a Malaysian engineer.
COMMENTS
Comments are moderated and generally will be posted if they are on-topic and not abusive.
For more information, please see our Comments FAQ