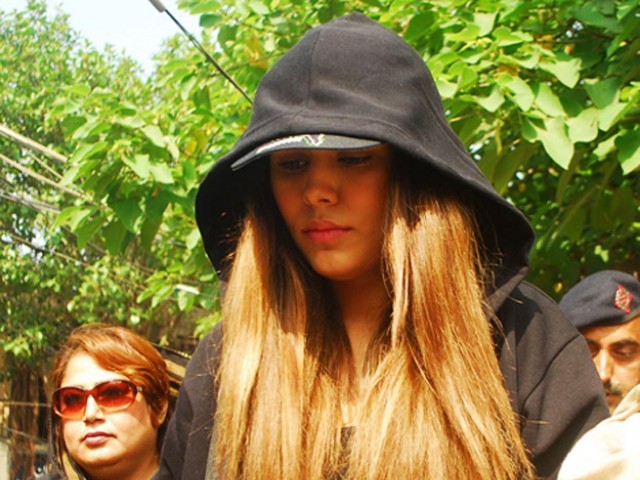 ---
ISLAMABAD: The top court has suspended the Sindh High Court order to remove supermodel Ayyan's name from the no-fly list. The model is accused of trying to smuggle foreign currency out of Pakistan.

On Thursday, the three-judge apex court bench, headed by Justice Ejaz Afzal Khan, took up the federation's appeal against the high court order.

The bench has asked Ayyan's counsel to submit a concise statement on the government's appeal within one week. The SHC order would remain suspended till then.

The supermodel was arrested by Customs officials from the Islamabad airport on March 14 last year after $506,800 were found in her luggage.

Ayyan's counsel contended the Customs collector was not the federation but it filed the appeal on behalf of the federation. He also argued the collector was not the party in this case before the SHC and, therefore, this appeal was not maintainable.

On behalf of the Customs Collector, Farhat Nawaz Lodhi told the bench they had submitted para-wise comments in the SHC against Ayyan's petition. He said the interior ministry had placed the model's name on the no-fly list in accordance with the provision in the Exit from Pakistan Control Ordinance of 1981.

Published in The Express Tribune, March 18th, 2016.