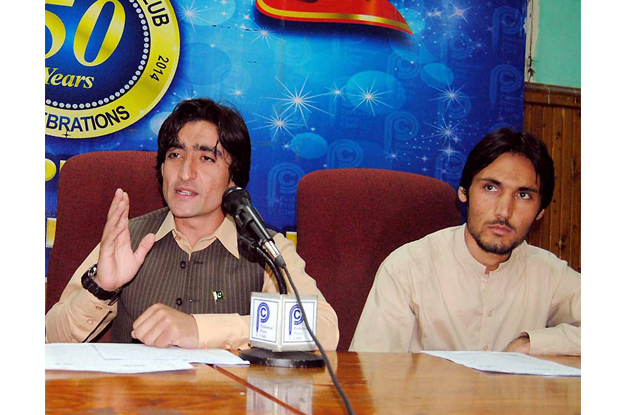 ---
PESHAWAR: Members of FATA Students Organisation (FSO) have pressed the political administration of every agency in Federally Administered Tribal Areas to take action against those levies personnel who are working as clerks and not performing their duties.

Speaking at a news conference at Peshawar Press Club FSO President Shaukat Aziz said the FATA Secretariat issued a letter to the political agents from every agency to dismiss all levies personnel who are working as computer operators and performing other clerical duties.

"However, no strict action has been taken," he said. "The FATA Secretariat asked for all political administrations to submit a report on the issue in one week. However, only a few levies personnel have been laid off."

The FSO president added those levies personnel who were dismissed by the political administration were awarded seats in other departments. "Notices were issued to 163 clerks but action was taken against only a few of them," he said.

Aziz said the levies personnel should be sacked with immediate effect and new employees be hired on merit.

"Many organisations provide funds to FATA Development Authority to provide facilities to the youth of Fata," he said. "But corrupt officers do not spend the money to develop the region."

Published in The Express Tribune, March 18th, 2016.
COMMENTS
Comments are moderated and generally will be posted if they are on-topic and not abusive.
For more information, please see our Comments FAQ