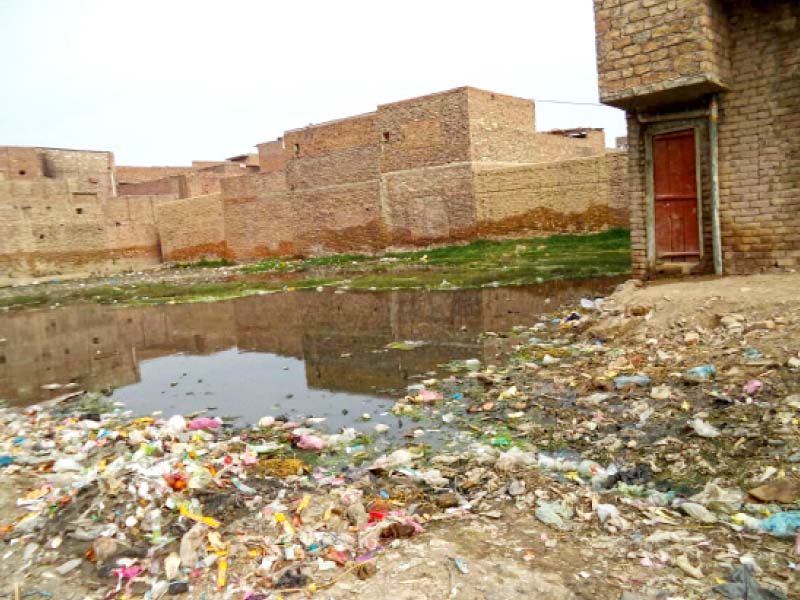 ---
PESHAWAR:



Waste accumulation is increasing at a rapid pace in the city of flowers even though Pakistan has ratified international conventions and passed countless laws on environmental protection.




A large number of Christian colonies in the provincial capital – such as Shaheedabad and Hassan Garhi Father's Colony – are brimming with detritus. This has irked residents and increased the risk of infectious and water-borne diseases. The heaps of unattended waste are also harming the ecology. Flora and fauna in these areas is fast disappearing.

Trash of the titans

Speaking to The Express Tribune, Peter Joseph, a resident of Shaheedabad, said people have no option but to dispose of waste in an open ground due to the absence of garbage drums.

This ground remains unattended for several days. When it rains, pools of stagnant water accumulate on the land and serve as breeding grounds for mosquitoes, insects and flies. As a result, the risk of dengue, malaria, cholera and other water-borne diseases remains high.

Joseph also said many children have died of rat bites due to improper waste disposal in the city.

"Persistent requests by residents to shift garbage to another site have fallen on deaf ears and authorities seem highly indifferent," he added.

Rahul Masih, a resident of Hassan Garhi Father's Colony, said the heaps of waste that are dumped in the area are not collected for several days.

"When it drizzles or rains, waste mixes with mud and water and emits an unbearably foul smell," he said.

He said children play near these dumping sites, which increases their chances of contracting infectious diseases.

Improper solid waste mismanagement poses not just a health hazard but also endangers the environment. Uncollected solid waste finds its way into open grounds, pits, ponds, rivers and even agricultural land due to the lack of proper disposal sites.

Cycle of negligence

According to World Development Report 2011, the volume of solid waste is increasing in Pakistan and not a single city in the country has a proper mechanism for solid waste management.

When contacted, Water and Sanitation Services Peshawar (WSSP) Media and Communications Manager Taimur Ahmad said the city generates 810 tonnes of waste each day.

"Litter is collected and disposed of regularly," he told The Express Tribune. "It is not possible that our staff are not visiting their assigned areas and skipping their duty."

Ahmad added, "It might be the case that they have not visited their areas for two or three days because of heavy rain."

Published in The Express Tribune, March 18th, 2016.