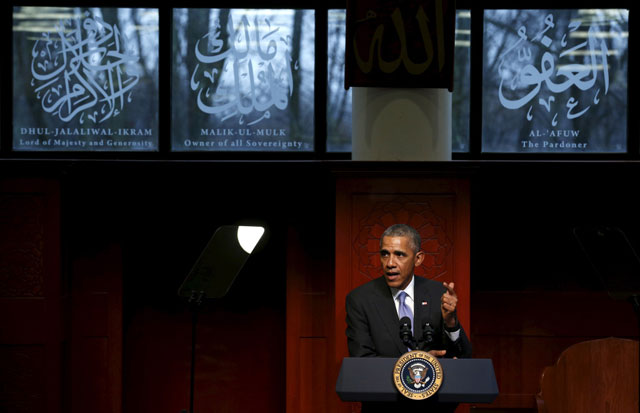 ---
WASHINGTON:
President Barack Obama on Wednesday will announce his pick to fill the Supreme Court vacancy left by the death last month of justice Antonin Scalia, a White House statement said.
Obama calls for a halt to 'vicious' tone and violence on campaign trail
Obama will make the announcement in the White House Rose Garden at 11:00 am (1500 GMT).
US loosens regulations ahead of Obama's Cuba visit to island
Obama's choice for the nine-member US high court vacancy is seen as one of the most consequential actions of his presidency, with the potential to tip the balance from majority conservative to liberal.
COMMENTS
Comments are moderated and generally will be posted if they are on-topic and not abusive.
For more information, please see our Comments FAQ