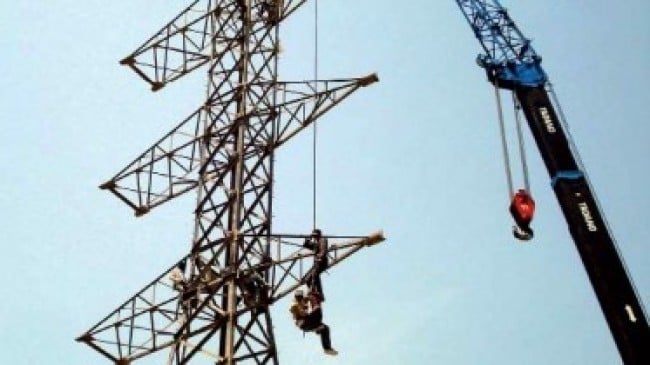 ---
ISLAMABAD: The overall power shortfall in the country decreased from 4,000 megawatts to 3,210 megawatts (MW) on Monday as total generation was recorded at 11,155 MW against a demand of 13,365 MW.

According to a report released by the ministry of water and power on Monday, hydel generation stood at 3,532 MW, Wapda thermal generation stood at 2,571 MW, IPPs produced 4,978 MW and rental power plants produced 74 MW. As much as 670 MW was supplied to the Karachi Electric Supply Company (KESC), the report further said. The Sindh government had approved the establishment of power plants with a capacity of 300 MW, in a joint venture with Al-Abbas group at Badin coal fields.

A Planning Commission report says that Pakistan has the potential to produce 50,000 MW from the Thar coal field, and work to produce 100 MW from these coal reserves will start within one year, the ministry report said. Detailing some of the steps taken to overcome the power crisis in the country, the report said the first rental power plant (RPP) with a capacity of 150 MW will become operational in the next 15 days. Work on another eight RPPs that will produce 1,115 MWs of power is underway, the report claimed.

Some of the IPPs and RPPs that are likely to add more power to the grid during the current year include Karkey Rental, Reshama Rental, Saif Power, Engro Power, Bhikki Power, Hubco Narowal, Liberty Power and Gulf Rental. The total impact of these projects is likely to add around 3,000 MW to the system by end of the year.

The report also said the government had signed a memorandum of understanding with Japan to provide Pakistan with a $260 million loan to improve transmission lines and upgrade grid stations. The loan will be used for civil works, equipments procurement, construction and expansion of substations and extension of transmission lines.
COMMENTS
Comments are moderated and generally will be posted if they are on-topic and not abusive.
For more information, please see our Comments FAQ