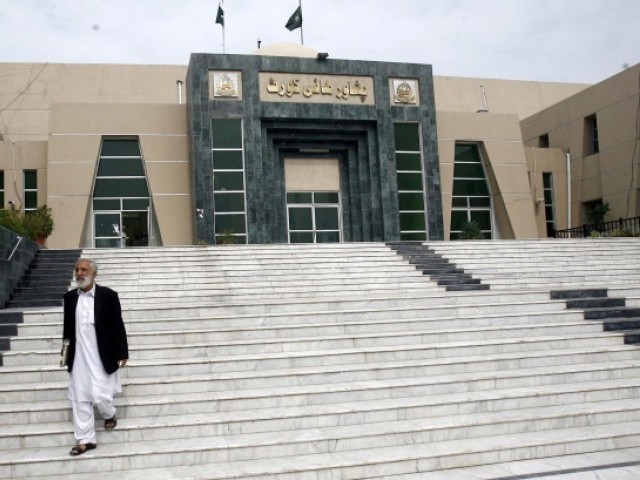 ---


Peshawar High Court restrained authorities of Bacha Khan University on Monday from taking action against the man formerly in charge of security at the varsity. Ashfaq Ahmad was held responsible for his failure to thwart the attack on the university on January 20.




The bench, consisting Justice Roohul Amin and Justice Syed Afsar Shah, was hearing a writ petition filed by the former security head, Ashfaq Ahmad, through his counsels, Abdul Latif Afridi and Khalid Afridi. The bench was informed when the university was attacked on January 20, the security staff of the varsity resisted the militants and continued to keep them engaged until the security forces arrived.

The counsels argued an enquiry committee led by the commissioner of Peshawar, and comprising the Mardan region DIG and Charsadda deputy commissioner, was constituted to fix responsibility. "The committee, in its report, held the petitioner responsible for negligence and sent recommendations to the [previous] acting governor who forwarded them to the university and ordered action against him [Ahmad]," one of the counsels said. They added the university administration issued the petitioner a show-cause notice, to which the latter submitted a reply.

Conflict of interest

The lawyers said officers who were supposed to provide security to the university were made members of the committee. "It was the responsibility of the police to ensure security of the university," Abdul Latif argued. He added appointing officers to the committee against whom an enquiry should have been held in the first place was another example of the irresponsible attitude towards investigating the security lapse.




He said Inter Services Public Relations and the DIG lauded the security staff of the university. Press releases and videos issued by ISPR were also placed before the bench.

"Besides, the acting governor ordered action against the petitioner, though as per rules an acting governor cannot exercise his powers as a chancellor of the university," Abdul Latif said. He maintained the DIG and Charsadda district police officer held the petitioner responsible for their own failure to protect the university.

Therefore, Ahmad, in his petition, requested his termination order be suspended and the university administration be stopped from taking action against him.

After hearing the arguments, the bench restrained the university from taking action against the petitioner and sought reply from the varsity.

Published in The Express Tribune, March 15th, 2016.
COMMENTS
Comments are moderated and generally will be posted if they are on-topic and not abusive.
For more information, please see our Comments FAQ