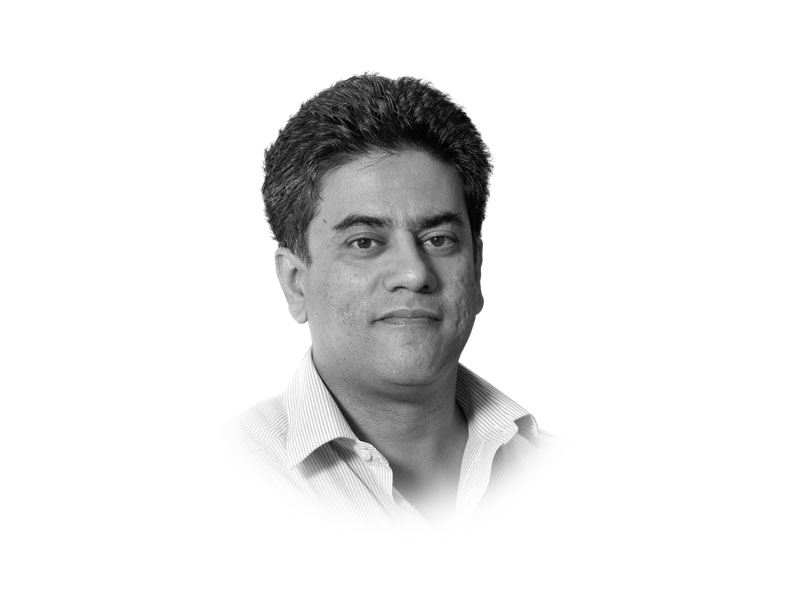 ---
In February, health officials of the Sindh government confirmed the death of a total of 143 children aged up to five years in Tharparkar district because of malnutrition and other causes since October last year.

This is a tragedy. What is shameful is the fact that Tharparkar is a Hindu dominated area of the country. Possibly that is why it is being neglected. In a report compiled by the Sindh government's health department, the death toll during January in Thar has been put at 40. The official figures show that 31 children died in October, 28 in November and 44 in December last year.

Now let us compare this to the findings of our civil society.  According to them, the death toll since January has risen to over 190 children. This is based on information gathered by journalists from parents, villagers and elected local bodies representatives. By exposing the lie of the Sindh government, now journalists are being taken to task by government officials.

Sindh Health Minister Jam Mehtab Dahar has alleged that the media is misreporting the number of children's deaths in the drought-hit region.

Dahar claimed that "only" 32 children have died in the past month.  He said doctors in Thar have also been complaining about media's reporting, which presents "misleading" numbers.

Not to be left behind, Sindh Chief Minister Syed Qaim Ali Shah also said that he was "disturbed" not by the deaths but by the manner in which the deaths were being reported.

The media had quoted Dr Mohammad Iqbal Bhurgari, civil surgeon at the Mithi Civil Hospital, as saying that "only" 44 children had died in January and 16 more in February at the hospital.

But when asked about the fate of more than 80 children the hospital referred to other cities, Dr Bhurgari said he had no information whether they survived or perished.

A report by a local NGO said that a total of 2,599 children were admitted to hospitals and dispensaries in the districts over the past four months. Besides this, more than 28,000 children were examined at outpatient facilities. This gives one an idea of the size of the problem.

But our Sindh CM remains unrepentant.  He has said that his government is providing one bag of wheat to each family every month for free. He also claimed that his government has been providing wheat to 1.6 million Tharis for the last five years, "but their population has increased now." This claim itself is dubious.

What Shah sahib did not say was that the wheat being provided was of very poor quality. Most of the wheat bags are infested with insects in some instances the wheat is no longer fit for human consumption and yet it is still being supplied by government officials.

Shah also shared more pearls of wisdom. Countering criticism of his government over the issue of Thar deaths, he pointed fingers at the Punjab where he claimed, 3,000 people died from dengue fever in the past few years. But nobody questioned the Punjab government, he said, adding that the Sindh government was "unnecessarily" being criticised over the Thar issue.

According to Qaim Ali Shah, the best healthcare facilities are provided to the Mithi district headquarters hospital, which has air-conditioned rooms and 24 incubators – facilities that are, he said, not even available in Karachi in such large numbers. This is a blatant lie.  No such facilities are being accorded to the people of Thar.

Parents carrying their ailing children to hospitals are complaining of a lack of proper medication, staff, and facilities. Health departments in Thar have been functioning with minimal facilities and deplorable conditions for many years. There are very little funds. Corruption takes care of the rest.

Officials lament the shortage of doctors, paramedics and health professionals. At least 300 more doctors and hundreds more paramedics are required urgently.  But the Sindh government itself stopped doctors of a private university that wanted to come and help. They had them turn back on the threat of having them arrested.

Instead of treating it as a human tragedy, the Sindh government has politicized the issue. At the same time, children continue to die in their hundreds. It is time the tragedy is discussed at national level. We cannot let so many children die because of the ego of one man.

Published in The Express Tribune, March 14th, 2016.

Like Opinion & Editorial on Facebook, follow @ETOpEd on Twitter to receive all updates on all our daily pieces.