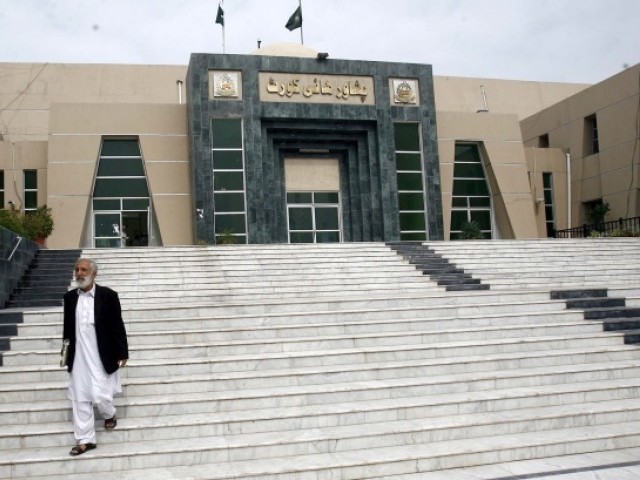 ---
PESHAWAR: Former DSP Rajab Ali filed a petition on Saturday at the Peshawar High Court requesting bail till a final decision is made on his pending appeal.

He filed the petition through his counsel Advocate Aminur Rahman.

Ali said the material available in the case file was insufficient to justify his arrest and imprisonment for 12 years.

The petitioner's counsel told the court Ali was neither treated in accordance with the law nor was he given protection. On the contrary, National Accountability Bureau's investigation officer focused on "constructing" evidence against him.

He said if facts of the case are considered then the petitioner's arrest would be found to be against the spirit of Article 10A of the Constitution. The provision deals with the right to a free trial.

According to the petition, Ali's background and sacrifices for eliminating militancy were being overlooked.

The counsel requested that the judgement of Accountability Court-II, Peshawar be suspended and the petitioner be released on bail till a final decision on the case is reached.

Ali was awarded 12 years in prison on February 8 by an accountability court for amassing illegal assets and was also fined with over Rs10 million after NAB proved charges against him. He was arrested by NAB K-P in April 2014.

The sentence was awarded by the accountability judge, Zarqish Sani, who also awarded a 12-year jail term and fine to Lateef Hussain for aiding Ali.

Ali was charged with accumulating assets beyond his known sources of income that were frozen by NAB.

His property included a 40-marla plot in Taxila, a 32-kanal, a six-marla and another 20-marla plot in Taxila.

Published in The Express Tribune, March 13th, 2016.
COMMENTS
Comments are moderated and generally will be posted if they are on-topic and not abusive.
For more information, please see our Comments FAQ