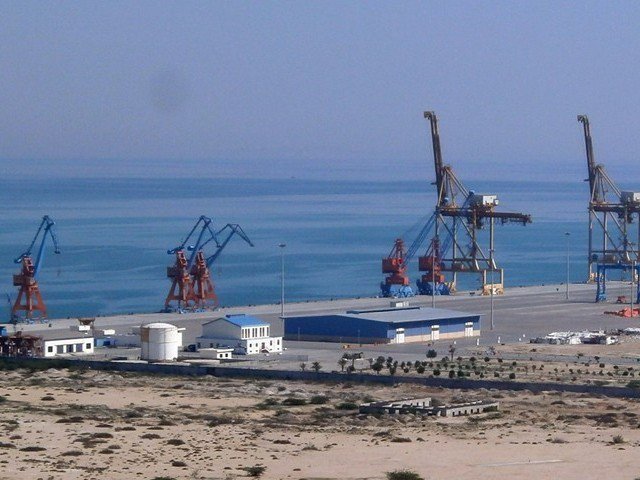 ---
ISLAMABAD: Former diplomat Riaz Muhammad Khan said that the China-Pakistan Economic Corridor (CPEC) could only become a game changer, if Pakistan succeeded in overcoming its security challenges.

The former ambassador to China, in a lecture on "CPEC: a geo-economic initiative", organised by the Sustainable Development Policy Institute (SDPI), late on Monday said the Chinese would have invested 10 times more in Pakistan over the last few decades, if the security situation had been better. He said Pakistan needed to handle not only the security challenges at home, but it also needed to contribute towards promoting regional stability.

"In the past, Pakistan has been thinking of engaging China economically and this thinking of Pakistan has been neatly tucked in 'One Belt, One Road'," Khan said.

"'One Belt, One Road', is the biggest ever programme of building infrastructure after the Marshall Plan," he said, and added that four important questions that needed to be answered, before they could understand the CPEC initiative, included China's perspective on the subject, its scope and the underlying challenges, Pakistan-China economic cooperation, and lastly, lessons from cooperation in the past and its limitation.

Khan said Pakistan had depended on China for its economic growth, energy development, and when it came to civil-nuclear cooperation in a substantive way, for a long time.

"$46 billion Chinese investment is not big for China, but from Pakistan's perspective it is important, which can materialise in a period of 10 years," he said.

Khan said the China would need two important contributions from Pakistan, provision of security and the feasibility of the projects.

Discussing different route options for the project, he said, China was comfortable with any route that was safer and economically better placed.

He said the project was mostly funded through private investment from Chinese companies, which maintained focus on economic returns.

He said the US policy of "Pivot to Asia" was ambiguous and was security oriented. "China's project is much more specific and it is based on commerce," Khan added.

Published in The Express Tribune, March 9th, 2016.
COMMENTS
Comments are moderated and generally will be posted if they are on-topic and not abusive.
For more information, please see our Comments FAQ