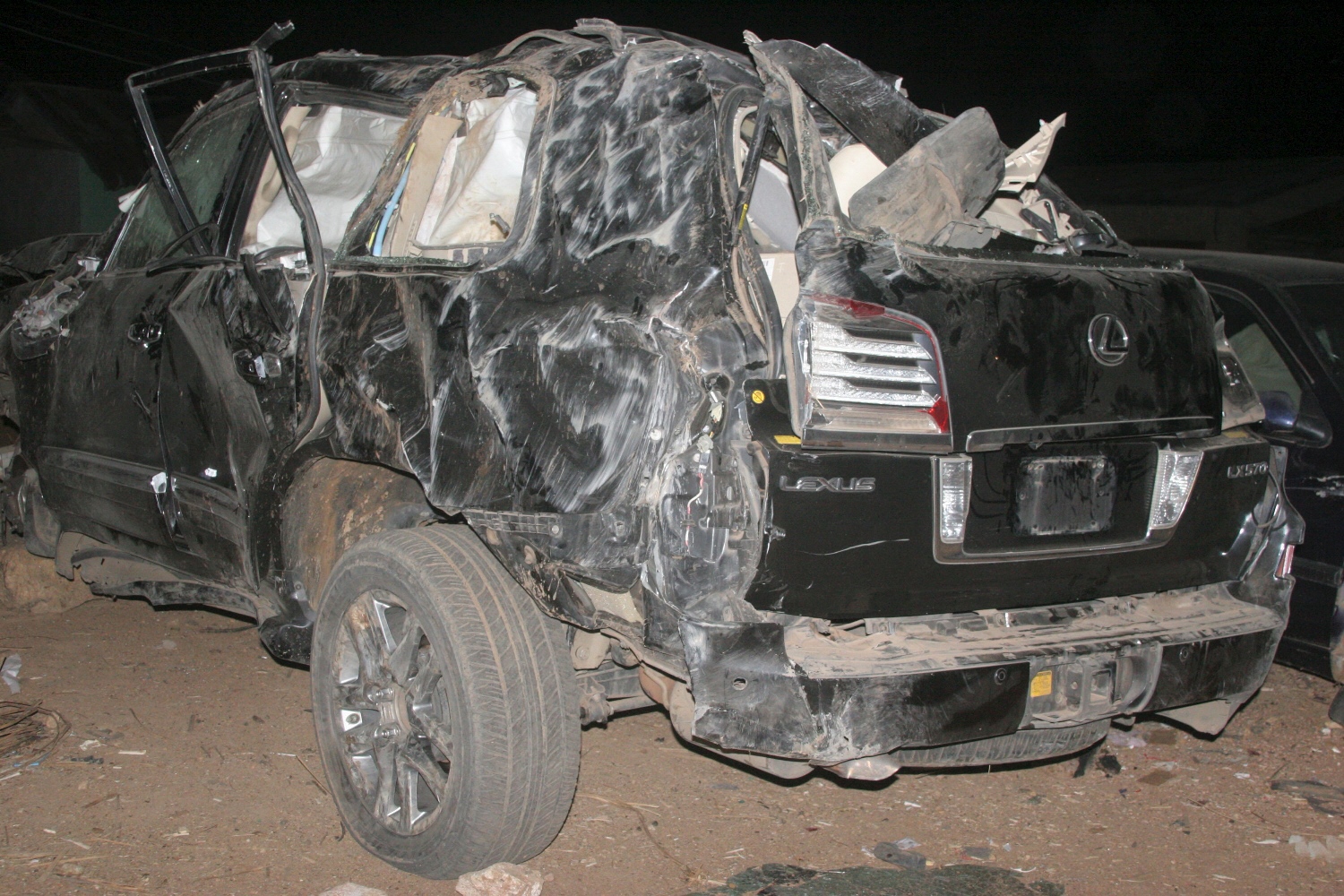 ---
KANO, NIGERIA: Eighteen people were killed in a single accident in a week-end of deadly crashes in northern Nigeria that also saw a junior minister and his family killed, officials said on Monday.

A commuter bus went up in flames after a head-on collision with a truck late on Sunday at Buzaye village near the city of Bauchi, said Federal Road Safety Corps spokesman Rilwanu Suleiman.

"All the 17 passengers and the driver were burnt to death in the fire," he told AFP.

The bus was returning from Nigeria's capital Abuja while the truck was heading towards the central city of Jos.

35 dead in NE Nigeria suicide attacks

Hours earlier Nigeria's junior labour minister James Ocholi died in a crash with his wife and son while returning to Abuja.

Ocholi's car somersaulted several times after a rear tyre burst, according to several local media reports.

"The entire country mourns the loss of this great man, who has sadly left us when we need him most," President Muhammadu Buhari said in a statement late on Sunday.

Accidents are common on Nigeria's bad roads due largely to speeding, reckless driving, poorly maintained vehicles and potholed, often unlit roads.
COMMENTS
Comments are moderated and generally will be posted if they are on-topic and not abusive.
For more information, please see our Comments FAQ