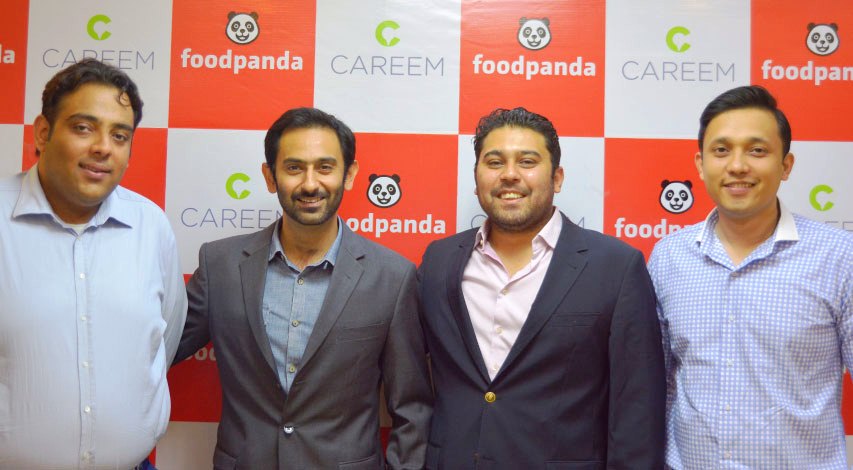 ---
What we know:

Foodpanda is Pakistan's leading online food delivery marketplace that offers a convenient platform for customers to order food online through its mobile app and website. With 1000+ local and international food chains on-board, foodpanda, currently offers its services in Karachi, Islamabad, Lahore, Rawalpindi, Peshawar and other cities and is active in more than 24 growth countries on five continents.

What's new?

This month, some of the lucky foodpanda Pakistan customers will be served a unique value added service in addition to foodpanda's promise of convenient food ordering.

Foodpanda is teaming up with Careem, the fastest growing car booking app service in the MENA region, to bring to you food with an additional twist of adventure!

Careem launched its operations in Pakistan towards the end of 2015 and since then has phenomenally grown at a rapid pace in Lahore and Karachi. The company, which offers car booking services through its mobile app, 24/7 helpline and its website, provides a safe, convenient and hassle-free transportation experience to its users, with trained and friendly captains, and vows to continue improving the customer experience.

What are we celebrating?

Careem, in partnership with foodpanda, is all set to offer 1,000 lucky foodpanda customers, from Karachi and Lahore, a free ride on their next order.

Omair Bakhsh, Brand Manager foodpanda.pk says that,

"Foodpanda is all about providing seamless experiences at a single tap. We are extremely excited about this strategic partnership which ensures our customers enjoy the comfort and delight of food and travel, altogether."

Managing Director of Careem, Junaid Iqbal, while talking to media, said,

"We are very excited about this deal with foodpanda to bring yet another joyous moment for the customers. Careem is providing convenient and hassle-free transportation services in Pakistan, and is keen on such partnerships to provide more convenient transportation options for its customers."

How can you win?  

Place your order on the foodpanda mobile app, in Karachi or Lahore, and get a chance to win! It is as simple as that. There are absolutely no strings attached; each lucky customer to win the reward will be sent a unique code through an SMS from foodpanda. This code must be used, by March 21, 2016, while booking a ride with Careem to enjoy the ride absolutely free of cost. Winners will be picked at random every day. This is a limited time offer so, if you want to be one of the lucky few, place your order with foodpanda mobile app today, and make sure to pay attention to those foodpanda text messages!