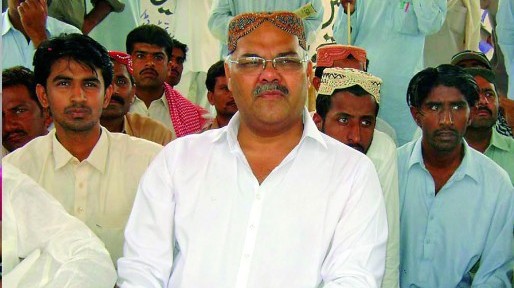 ---
GHOTKI: Workers of the Qadirpur Gas Field staged a protest and a sit-in once again to demand permanent jobs and decry the government's alleged indifference to the issue.

The temporary workers left work and took to the streets, demonstrating outside the plant's central gate. They were led by the Sindh Taraqi Pasand Tehrik's chairman Qadir Magsi who claimed that the government, instead of ensuring employment for the people, is actually taking away jobs. If the government does not regularise the jobs of labourers, they will be forced to take action for their rights, said Magsi while addressing the workers during the sit-in.

A week ago, the staff protested in front of the main gate of the company and burnt effigies of people part of the administration. Earlier, the Federal Minister for Petroleum Naveed Qamar had promised the workers that all the contractual employees would be made permanent within a month. But the promise was not kept, said people leading the demonstration.

The protesters include the clerical and janitorial staff of the company. They have been protesting for years, not only for the regularisation of their jobs but also against Sindhis allegedly not being employed at higher posts.