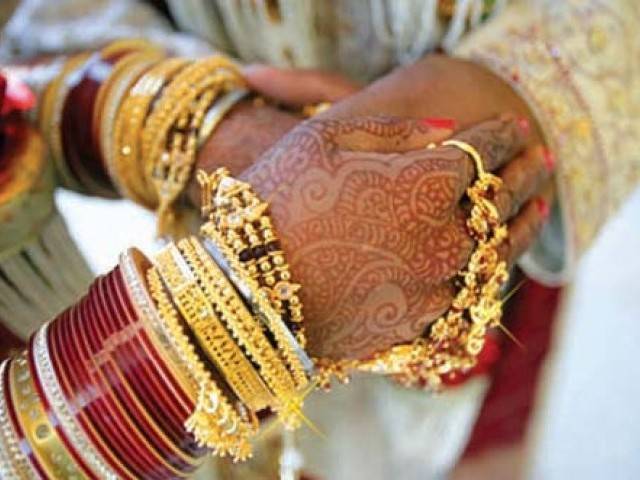 ---
KARACHI: Couples are mostly unaware of the rights and privileges that are safeguarded under the Nikahnama when they put their names on the dotted line.

This was the premise of an interactive seminar on family laws held at a vocational centre in Yousuf Goth on Sunday. The event, organised by Shaheed Zulfikar Ali Bhutto Insitute of Science and Technology Legal and Research Clinic in collaboration with Women Workers Association (WWA), focused on marriage laws out of the courtroom and into the mainstream.




A group of lawyers and law students decoded the terms and conditions of the Nikahnama and showed how they could be used to adequately protect the rights of women.

"The purpose of the law is for people to recognise their rights and privileges," said lawyer Hiba Thobani. "Limited awareness about the law makes us feel exploited and the only way forward is to educate ourselves about these matters."

Maryam Riaz, a law student, said the Nikahnama marks the foundation of a relationship. "The act of signing the document is often taken for granted," she said. "We tend to get carried away by the wedding hype and focus our attention on clothes and jewellery. Little is known about what is written in the Nikahnama."

According to Riaz, various sections of the Nikahnama are removed before the couple gets to see the document. "These sections include a woman's right to divorce her husband," she claimed. "This is separate from khula and could help women in vulnerable positions. Other privileges include restricting a man's right to divorce his wife and the opportunity for spouses to impose conditions on the marriage."

Riaz insisted this practice indicates the extent to which social pressures dictate marital relationships. "Some parents also tend to lie about their daughters' ages on the Nikahnama," she said, adding that these are illegal attempts to validate child marriage.

Speaking to The Express Tribune, Abira Ashfaq, an organiser of the event, said the seminar was merely an initial step toward identifying problems faced by women. "Such events are meaningless without continuity," she said. "Through these sessions, we hope to identify community organisers who can help spread the word."

Published in The Express Tribune, March 7th, 2016.
COMMENTS (3)
Comments are moderated and generally will be posted if they are on-topic and not abusive.
For more information, please see our Comments FAQ