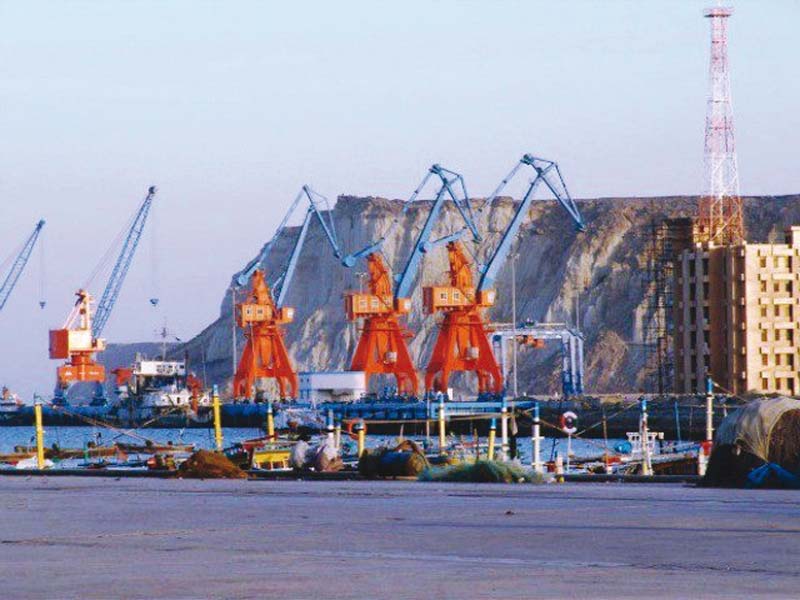 ---
ISLAMABAD:



While the Ministry of Finance is confident that Pakistan's annual economic growth will surge to 7% in the next two years, most independent observers do not share this optimism and feel that GDP growth may continue to hover around the current 4-5% range.




Policymakers are pinning their hopes on the expected Chinese investment for the China-Pakistan Economic Corridor. They feel that once the energy crisis is solved, industrial production would sharply increase, leading to a higher growth rate.

The doubters, on the other hand, point out that without any meaningful reforms the target of high growth will remain elusive.

Why does the 7% growth look out of reach when Pakistan's neighbours like India, China and Sri Lanka have consistently been achieving such growth rates for the last 10 years?

The answer lies in the fact that whereas the neighbours have been streamlining their regulatory frameworks to stay competitive, Pakistan's reform process has been on hold for more than a decade.

In fact, according to the World Bank Doing Business Report, Pakistan's position in the overall ease of doing business has slipped further during the last two years from an already low of 136 to 138 (amongst 189 economies).

The two areas where its performance has sharply deteriorated are payment of taxes and trade across borders. The fact that it takes 152 hours for documentary compliance, 140.6 hours for border compliance and 12.2 hours for transportation of consignment shows how poorly it is performing.

Similarly, the time spent preparing and paying taxes for a typical firm in Pakistan is more than 594 hours, compared to an average of 325 hours in South Asia and 175 hours in OECD countries. Not only is the tax system highly complex and fragmented, but also relative to comparative countries, it does not promote efficiency and fairness.

Best strategy

In this connection, the recipe recently suggested by Dr Arthur Laffer, the renowned US economist who was ranked by Time magazine in 1999 as one of "The Century's Greatest Minds", would be worth following.

According to Laffer, the best strategy for developing countries to achieve high growth is having a low rate, broad-based flat tax, spending restraints, sound money, free trade and minimum regulations.

Pakistan measures very poorly on each of these five. For example, its tax rates are amongst the highest and most skewed in the world. Our average corporate income tax rate is 34% compared to the global average of 24%.

The standard rate of sales tax is 17% compared to 12% in neighbouring countries, including India and Sri Lanka. Similarly, customs duty rates are most dispersed and amongst the highest in the world.

With such high tax rates, it is no wonder that the taxpayers avoid paying taxes, smuggling is rampant and Pakistan is unable to attract any new investment or make its industry competitive. Not only tax rates are high but they also show high dispersion.

For example, whereas most other countries have one or two rates for sales tax, Pakistan has about six (0, 5, 7, 17, 19.5 and 3% additional tax on commercial importers). Similarly, there are about 17 slabs for customs duty, though the official claim is that there are only five.

Spending spree

Along with reforming the tax regime, Laffer is suggesting developing countries to check their spending. Here again we see no restraint. Whether it is the state-owned enterprises (SOEs), huge number of foreign missions or ministers' visits abroad, the country continues to be on a spending spree.

Just SOEs continue to gobble over Rs500 billion annually. This is despite the fact that when the present government assumed power, it committed to reducing the expenditure on non-development projects by 30%.

Free trade

Another of Laffer's recommendation, which is also included in the PML-N election manifesto, is for moving towards free trade.

Here again not only has there been no progress but indeed there has been a reversal. In the last two years, there have been more regulatory duties on international trade than any time in the past. Thus, Pakistan has moved away further from free trade whereas its competitors continue to make progress.

If Pakistan is to achieve high growth of 7% and above, it has no choice but to embark on an ambitious structural reform agenda. The PML-N needs to revisit its manifesto and look at its failings. The key areas where it has seriously failed are simplifying the trade and tax regimes and making them more transparent.

The writer served as Pakistan's ambassador to WTO from 2002-08

Published in The Express Tribune, March 7th, 2016.

Like Business on Facebook, follow @TribuneBiz on Twitter to stay informed and join in the conversation.
COMMENTS (3)
Comments are moderated and generally will be posted if they are on-topic and not abusive.
For more information, please see our Comments FAQ