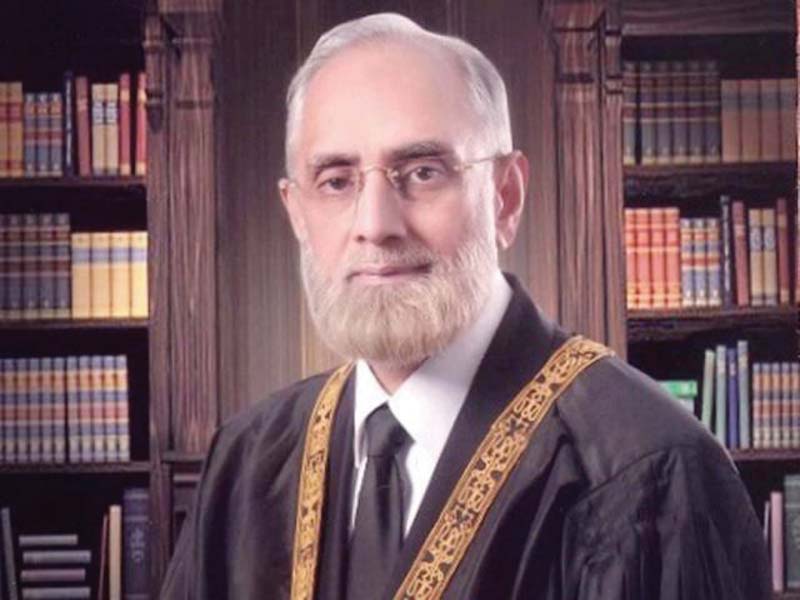 ---
KARACHI:



Democracy in Pakistan has been hijacked by a clique for a long time, dividing the country on multiple fault lines and hurting progress, the country's top judge said on Saturday.




"This is one of the dilemmas we have been facing since long," said Chief Justice of Pakistan Anwar Zaheer Jamali while speaking at the Sindh Madressatul Islam University in Karachi on Saturday.

It was Pakistan's bad luck that it lost true leaders in the early days of its inception, he said. Since then, different people with self-centred ideologies have been ruling the nation.

Courts can shoot down anti-people laws: CJP

Justice Jamali also pointed out major flaws within the system preventing the country from becoming an Islamic welfare state.

"We are divided on provincial, ethnic, linguistic and religious identities. It is unfortunate for a nation, which came into being after tremendous struggles and sacrifices," he added. "I am saddened to say we were not focused on the path of knowledge and education, resulting in poverty and corruption."




Justice Jamali emphasised that the youth must get education for the development of the country. "Together with resources and education, we can transform Pakistan into one of the top nations in the world," he said.

"It is high time we abolished all the differences within and seek the path of developing this nation according to the dreams of the founding fathers of this nation," the top judge said. "I assure you the judiciary will serve the people with justice."

Justice Jamali was especially invited to speak at the university, where Justice (retd) Amir Ali Mirza, Justice (retd) Deedar Hussain Shah and Justice Nadeem Akhtar of the Sindh High Court were also present.

SMIU Vice-Chancellor Dr Muhammad Ali Shaikh welcomed the chief justice while giving a brief introduction about the achievements of the varsity – the alma mater of Quaid-i-Azam Muhammad Ali Jinnah.

Dispute resolution

Earlier, the CJP also addressed a seminar on 'Mediation: Improving Business Climate & Promoting Communal Harmony' organised by the National Centre for Dispute Resolution (NCDR).

VC's appointment case: 'SC not proper forum against bad governance'

At the event, Justice Jamali said criticism of the judiciary was inappropriate as a society the people have no fear of God and no difference between truth and falsehood.

"It's the man behind a gun who matter the most," he said while countering the criticism of judiciary at different forums. "The present judicial system is a time-tested system and there is no fault in it."

He maintained the judiciary was independent and judges were performing their duties with devotion.

He said ego dominates society, litigation is initiated as a hobby, mothers and daughters of the deceased tell the court that witnesses have turned hostile and people feel ashamed while speaking in their own national language.

Justice Jamali admitted a large backlog of cases was causing delays in dispensing justice that was also causing emotional and psychological distress to litigants besides financial costs.

In these circumstances, he added, it might be more convenient and cost-effective for the litigants to be provided with alternative, albeit complementary, dispute resolution point.

The top judge said alternate dispute resolution was globally recognised, if not the preferred means of settling disputes outside the courtroom. It has proven successful in many different contexts and scenarios from business environments to local communities, he said.

"The scarcity of alternative dispute resolution forums in Pakistan continues to cost the country in terms of lost investments and results in arbitration settlements taking place abroad," he observed. "It is essential to develop the expertise and the credibility so that foreign investors, local communities and people feel confident their rights are sufficiently protected to encourage them to invest and participate in activities in Pakistan."


Published in The Express Tribune, March 6th, 2016.