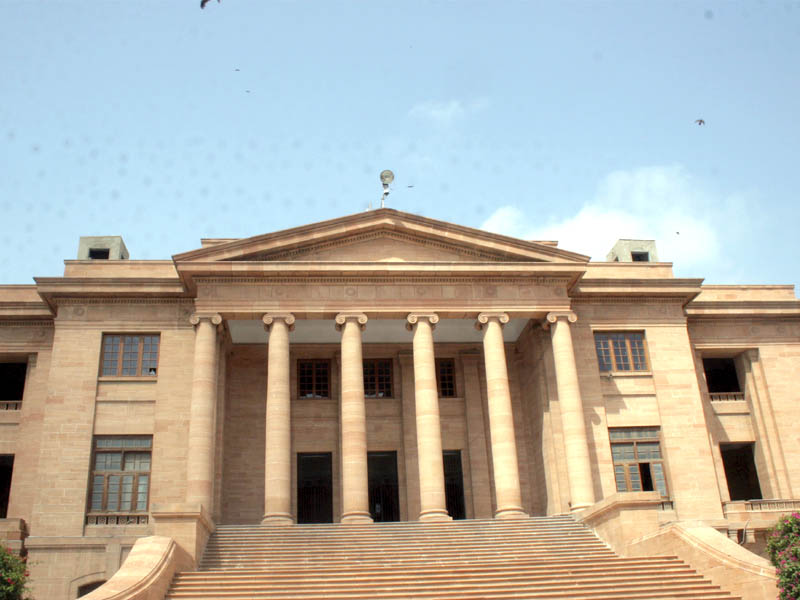 ---
KARACHI: The Sindh High Court (SHC) dismissed on Friday petitions against the provincial government's decision on direct appointments of secretaries and controllers for the intermediate, secondary and technical education boards of the province.

Headed by the acting chief justice Justice Ahmed Ali M Sheikh, the division bench dismissed identical petitions, which had been filed by officers working as controllers of examinations and chairpersons for different boards of the province, challenging the proposed direct appointment through advertisements and a competitive process.

The petitioners, including Prof Anwar Ahmed Zai, Dr Masroor Ahmed Zai and others, said that the secretary to the Sindh chief minister for universities and boards had published advertisements for the appointment of secretaries and controllers for the intermediate and secondary education boards outside the service cadre of the post, which is not authorised as per the law and rules.

The petitioners contended that they were appointed by the competent authority and were qualified to be promoted, as they were senior officers of their respective boards.

Sindh government's stance

On the other hand, the provincial government contended that the creditability of the educational boards of the province has been under question for a long time, as allegations of favouritism, nepotism, result tampering and declining standards continue to pour in.

Thus, the government said it had decided in principle to induct professionals and qualified people through merit-based competition.

The provincial law officer said that the respondents, who were holding the post of education board chairpersons or controllers, could also avail these opportunities if they were genuinely eligible for the post.

He submitted that all education boards in Sindh, except Hyderabad, have been working without a process of competitive, merit-based selection, with officers simply being chosen and appointed on a contract basis.

"This is the reason that the controlling authority reviewed all the appointments and decided that all hiring done without due procedure should be cancelled," the law officer stated, pleading to the court to dismiss the petitions.

Published in The Express Tribune, March 5th, 2016.
COMMENTS
Comments are moderated and generally will be posted if they are on-topic and not abusive.
For more information, please see our Comments FAQ