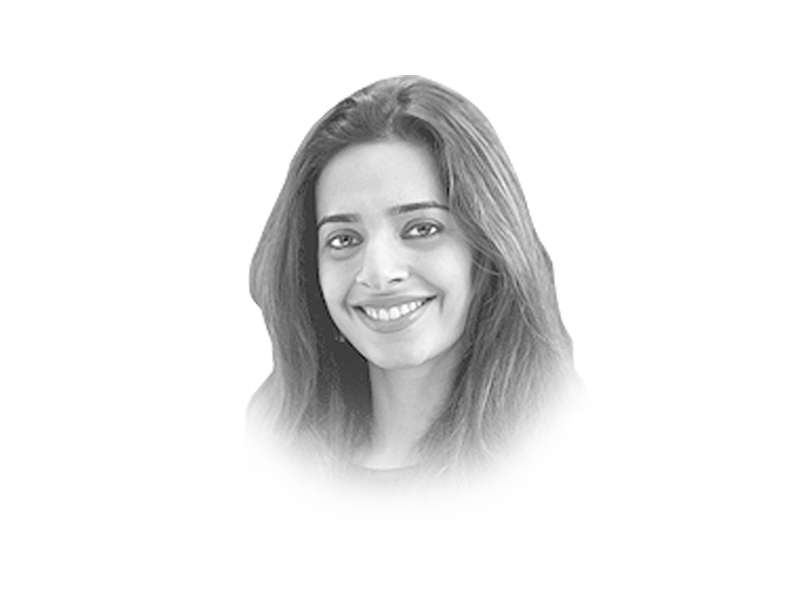 ---
Six sentences. That's all there is on the topic of "provincial cultures" in Class 10 Pakistan Studies textbooks in Punjab. Here is the paragraph in its entirety:

"All four provinces of Pakistan have their provincial cultures. There are differences in civilization to some extent, present in their customs and traditions and lifestyles. In spite of regional and lingual differences, with the passage of time, regional cultural similarities are thriving. Despite living in different regions people have the feeling of being close to each other and have a sense of being linked to each other. This gives birth to integration and cohesion. National identity is strengthened which is quite encouraging".

Such a tidy little paragraph, the leap from difference to cohesion taken just like that, and shoved down your throat, no questions allowed.

There's more on linguistic differences — six pages listing writers and describing the poetry of Punjabi, Sindhi, Pushto, Baluchi, Seraiki, Hindko, Kashmiri, and Brahvi. That is the penultimate topic in the book, beating only one topic in its (lack of) importance: the role of minorities in Pakistan.

That is as much material as there is on Pakistan's provinces in the Pakistan Studies textbooks for the all-important Matric examination. What of the different ethnicities and histories of the four provinces? They are omitted. Because linguistic differences threaten Pakistan less, they are acknowledged more in the textbook. Ethnicity worries the state, because it does not want identity to be driven by it. So the state invokes and imposes religion, hoping that it will make the provinces forget their separateness; the Pakistani identity is equated entirely with Islam.

Pakistan has resisted provincial autonomy since its inception. That was not the plan. In the Lahore resolution of 1940, it was envisioned as a state where the "constituent units shall be autonomous and sovereign", in Jinnah's words. Soon after independence though, feeling threatened by India, the Quaid called provincialism a "poison" to guard against. Pakistan was always insecure with its disparate ethnicities, and was made more so by the separation of East Pakistan and the creation of Bangladesh for ethnic and political reasons.

The country's modus operandi has been Punjabi hegemony, ethnic alienation for the other provinces, and excessive centralisation. But the desired effect was never achieved. Balochistan has risen up in five insurgencies, the fifth one ongoing, never mentioned in its own country's textbooks. In a focus group discussion at a university in Lahore, I spoke with a group of MA students in the History department about their understanding of history and their views on Pakistan today. These students were from Punjab, Balochistan, the tribal areas and Khyber-Pakhtunkhwa. What stood out most from a long conversation was the alienation of the Balochi and Pathan students from the state, and their unaddressed grievances — and it was not even a planned topic of discussion.

Ironically, the Pakistani state seems to have learnt nothing from the secession of Bangladesh. It has repeated its mistakes, expecting a different outcome: centralising more, suppressing more, ignoring grievances.

But acknowledging each ethnicity and province, and recognising its uniqueness and history could be exactly what Pakistan needs. As Elizabeth Cole points out in her chapter for a book titled Education for Global Citizenship: "teaching about past violence could contribute to recognition, an important component of civic inclusion and human dignity" — the idea being that acknowledging past wrongs and conflict is an important step towards making a minority feel included, and in turn a step towards reconciliation. Of course, this is difficult when an insurgency is ongoing, as in the case of Balochistan. But this may be precisely the time for Pakistan to start talking about the past of its provinces.

Take any state, and any one of its provinces. The state could have a view of history entirely opposed to that of the province for the same events, especially if the two are in conflict with each other. One way to resolve these differences is to acknowledge the two perspectives, to represent history through both lenses, and to have students discuss it — recognising that in a conflict, both sides may be in the right or in the wrong (or both).

What of ethnic heroes? When the Bacha Khan University attack happened on January 20 in Charsadda, it is likely that many Pakistani schoolchildren outside Khyber- Pakhtunkhwa were wondering who exactly Bacha Khan was. Their textbooks are to blame. In Pakistan's narrow conception of history and in creating a national identity in opposition to India, the tragedy is that Pakistani schoolchildren do not even learn about one another.

Published in The Express Tribune, March 2nd, 2016.

Like Opinion & Editorial on Facebook, follow @ETOpEd on Twitter to receive all updates on all our daily pieces.

 
COMMENTS (3)
Comments are moderated and generally will be posted if they are on-topic and not abusive.
For more information, please see our Comments FAQ