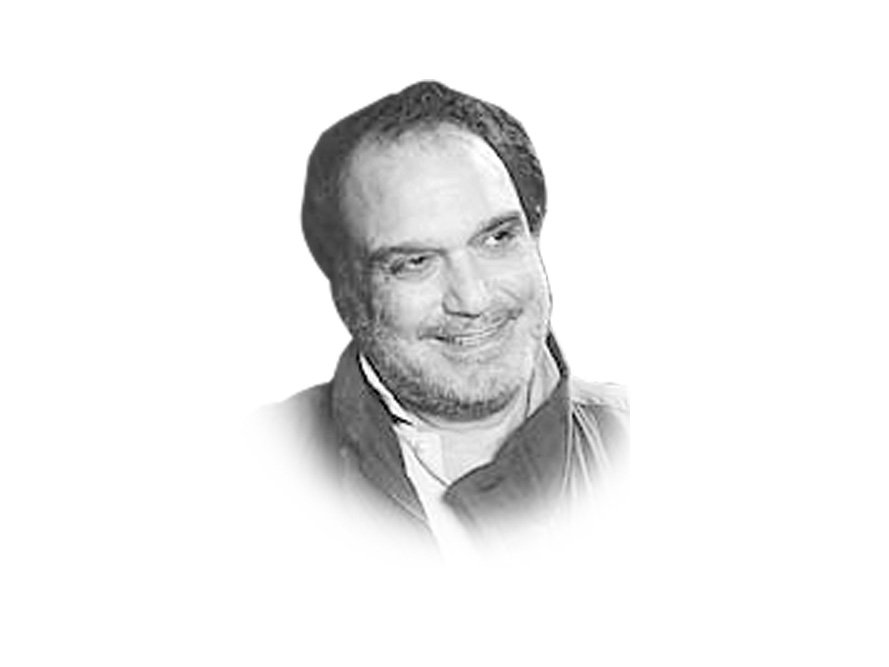 ---
The Lahore Literary Festival (LLF 2016), though rather squeezed in its two-day programming because of "security threat", was generally rated a success, with 100,000-strong amazingly well-behaved audience visiting at Avari Hotel Lahore. Some assessments were enthusiastic because of the loyal fan-following the LLF has garnered over the years. There was criticism too, not excessively negative, but familiar and in some cases, based on some imagined partisanship.

LLF is called "literary" but is literary in the broad sense; and it is "international" because the culture it wants to highlight is "liminal", tending to merge with human cultures the world over — including, by the way, cooking, which was showcased this year with India's culinary genius, Madhur Jaffrey. Creative and political writers from Europe, Africa and Central Asia had joined their Pakistani and Indian counterparts using English as their shared idiom. In the globalised world of our century, what a writer pens in Africa becomes familiar in the rest of the world through three or four global languages that channel creativity in translation. Some critiques, sensing elitism in this "crossborder" dialogue, indicted the festival with upper-crust snobbery. Some repeated the plaint of neglecting "local talent" of unquestionable quality in favour of a pampered coterie.

One can sharpen one's censure with satire to make it hurt. Talking of culture in general, insult comes easy because this is an area of discussion we are not too familiar with. (Before literature became available to the common man it historically associated itself with the "court".) But if English was seen to dominate this year's LLF, it was only because the critic chose to ignore the Urdu sessions: the LLF kicked off with a memorial discussion of Intizar Husain, the recently deceased genius whom the entire world had read in translation; followed by CM Naim's brilliant discussion of old Urdu journals; and novel Aag ka Darya by the late Quratul Ain Hyder by our popular men and women of letters; Urdu Nazm ki Riwayat by two well-known and articulate Urdu teachers of renown; a Ghalib recital by Zia Mohyeddin; a discussion of Mir Taqi Mir by CM Naim, Khurshid Rizvi, Zehra Nigah and Amjad Islam Amjad; another "first", Urdu Detective Novel by CM Naim; and, bringing up the climax of the show, the work of Allama Iqbal as assessed in a new book.

Do we have a problem discussing literature as a part of our culture? Is culture a problem we haven't sorted out living in an ideological state? Does culture bother us by challenging our identity? If you see people apparently pompously speaking English, do you immediately think: why is the show ignoring Urdu? If you are a Punjabi and the discussion is being conducted in ornate Urdu, do you think of the mother tongue — the World Mother Language Day came in handy that weekend — and develop the stiff upper lip that precedes the severe reprimand of the column. Is it identity that becomes shaky, seeing an Indian in your midst, endangering the ideological fencing preserving your "single" identity?

Since culture tends to water down single identities, it can threaten certain societies. A single identity is imposed when the state wants the people to feel separate from another identity. Ideology helps in spreading one identity over all the natural markers of difference. Ideological states fear culture because of these markers of pluralism; culture threatens by ending separateness from the "other". Is the critic therefore innocently expressing our collective fear of "cultural invasion" when complaining of "elitism" of the English-speaking class hobnobbing with "foreigners" not always seen as kind to Pakistan?

There is the shame of succumbing to the "cultural invasion" of the "other" to consider. Our grandfathers grew up enjoying Indian films and our children are once again enjoying them in Pakistan's new well-appointed cinema-halls. There was a time when our Muslim film-actors were given Hindu names but, today, is the shame of watching these films featuring Hindus too much for us to withstand? Bengali actress Sharmila Tagore, married to a Muslim, attended the LLF2016 and was graciously met by Prime Minister Nawaz Sharif in Lahore, but her name came in handy for sarcasm because it included the word "sharm" (shame): shame on LLF?

At LLF2016, Indian lawyer AG Noorani's discussion of his book on India's annexation of the state of Hyderabad, titled offensively Destruction of Hyderabad, was found unacceptable by one excessively irate critic who disagreed over some trivia. Was LLF therefore, in fact, a security threat? Does it mean that literary festivals rising in various parts of the country to meet some inner collective need are threatening the security of the state? The state becomes oppressive because it can't deal with markers of difference inside it. Since culture can be crossborder, seeking commonalities with a state designated as "enemy", does it becomes a threat?

Published in The Express Tribune, March 1st, 2016.

Like Opinion & Editorial on Facebook, follow @ETOpEd on Twitter to receive all updates on all our daily pieces.
COMMENTS (6)
Comments are moderated and generally will be posted if they are on-topic and not abusive.
For more information, please see our Comments FAQ