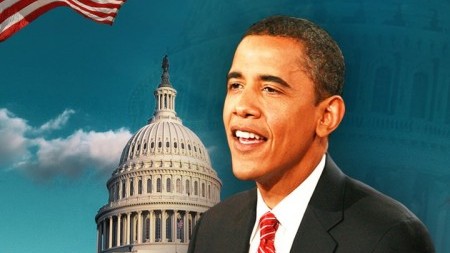 ---
KARACHI: Nobody doubts US President Barack Obama's sense of humour but the annual White House Correspondents' Association Dinner was quite the riot, even by usual standards.

With 3,000 journalists, celebrities and political figures attending the event, Mr President felt free to poke fun at every other guest including himself. Celebrities spotted at the dinner were Kim Kardashian, Justin Bieber, Ryan Seacrest, Tracey Morgan, Donatella Versace, Chevy Chase, Alec Baldwin, Michelle Pfeiffer, Dennis Quaid and the Jonas Brothers. In case you missed it, we present a list of the president's best five jokes he made during his speech.

LAUGHING IT UP

Obama's jokes

I am glad that only person whose ratings fell more than mine last year is here tonight. Good to see you, Jay. I'm also glad that I'm speaking first, because we've all seen what happens when someone takes the time slot after Leno's. I may not have the star power I once had but in my defence, neither do all of you. I had my share of disappointments.

I had my heart set on the Nobel Prize for Physics but you can't win them all. All of our jokes tonight are brought to you by our friends at Goldman Sachs - they make money whether you laugh or not.