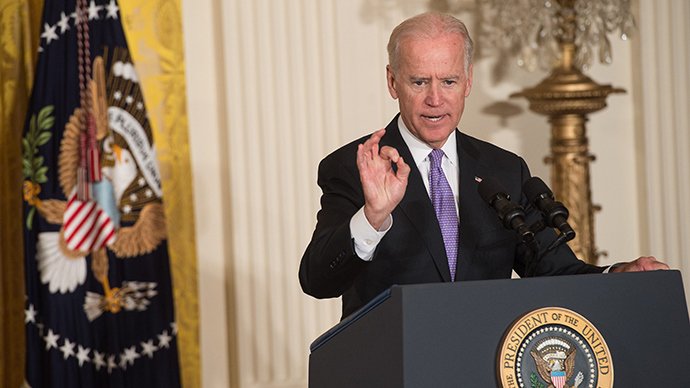 ---
MEXICO CITY: US Vice President Joe Biden took a thinly-veiled swipe at Donald Trump on Thursday, decrying during a visit to Mexico the Republican White House hopeful's "dangerous" rhetoric against the neighboring country.

Addressing Mexico's finance minister and other government officials, Biden said the message expressed about Mexicans and Mexico in the US election campaign is "disturbing," but that this episode of "xenophobia" will pass.

"Some of the rhetoric coming from some presidential candidates of the other team are I think dangerous, damaging and incredibly ill-advised," Biden said.

"But here's what I'm here to tell you: They do not, they do not, they do not represent the view of the vast majority of the American people," he said.

"This too shall pass.... We have gone through these episodes of xenophobia but they have always been overcome."

Trump has angered Mexico form the start of his candidacy by declaring that the country was sending rapists across the border and that he would force the neighboring government to pay for a giant wall to keep illegal migrants out.