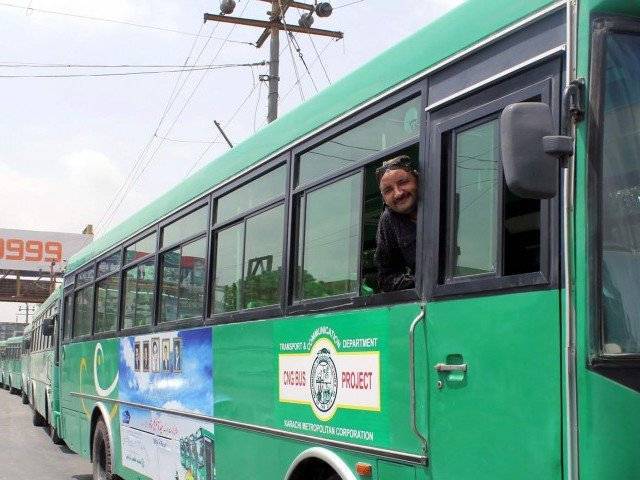 ---
ISLAMABAD: Prime Minister Nawaz Sharif will arrive in Karachi on Friday to perform the groundbreaking of Green Line Bus Rapid Transit System (BRT).

The BRT is the first ever rapid transit system of the country, initiated by the federal government.

"The BRT is a milestone in upgrading and decongesting the overburdened transport infrastructure of Karachi, as well as reducing cost and travel time for the residents of Karachi," said a statement. "The project starts from Karachi's Surjani Town area all the way till Guru Mandir."

Green Line: In a rare first, govt asks city's architects to weigh in on Karachi BRTS

A fully autonomous company, the Karachi Infrastructure Development Company Limited (KIDCL) has been incorporated under a board of directors. It comprises a good mix of project stakeholders, including senior government functionaries, independent technical directors and members from the academia to take decisions independently for planning and implementation of the project.

It is expected that after its completion, the corridor will benefit nearly 300,000 passengers per day with an estimated cost of Rs16 billion.

Funding of the entire project has been provided by the federal government, announced in the 2015-16 budget.

Experts believe Green Line just another gimmick of Sindh govt

Out of the 17.8km stretch of the Green Line BRT, 9.92km will be elevated and 7.88km will be on ground. There will be a total of 21 stations along its route.

The project will be completed in about a year's time, and the infrastructure will be handed over to the Sindh government once construction is complete.
COMMENTS (4)
Comments are moderated and generally will be posted if they are on-topic and not abusive.
For more information, please see our Comments FAQ