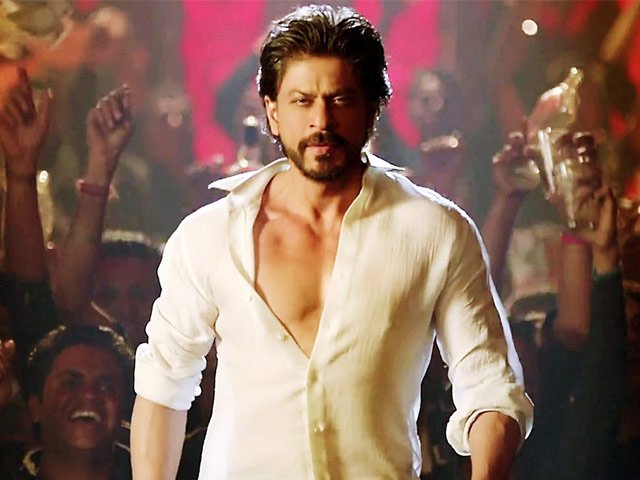 ---
Shah Rukh Khan's global fan base has increased tremendously over the past few years and he is "perhaps the world's biggest movie star," according to Los Angeles Times.

But is the growing competition with Hollywood a cause of concern for the superstar?

"Thankfully unless they have six songs in their films they're not competing with us [laughs], which I'm sure is not going to happen," said Shah Rukh in an interview with CNN's Fareed Zakaria.

India is the only major market where Hollywood films struggle to compete and are making serious efforts to penetrate into the country.

"But I think you're completely right. I've always had this worry that if we're not able to change our cinema quickly enough we would be over taken. Like, principal movies all around the world are Hollywood films, India is the only country where local cinemas does better than international cinemas," King Khan admitted.




The King lives on: Shah Rukh Khan's career is far from over

Quoting acclaimed Hollywood filmmaker Quentin Tarantino, the actor said, "The reason for local movies to survive is stardom." The King of Bollywood explained that India has a balance of stardom, which has helped local cinema thrive. "As long as the star system is retained in the country it will be some time and before international films kick in," he said.

SRK believes that international cinema is not competition for the country as yet because Indian cinema is changing and younger people are venturing into the entertainment business.

Speaking about his global fan base, the 50-year-old actor said, "It never ceases to amaze me; because the last film we released in Peru. [And now] we are releasing [films] in markets like Finland and Sweden, markets where we never thought a Hindi film would go out, even with subtitles or dub."

The actor disclosed that countries like Germany France, Italy, were amazed by the response Hindi films received from Europe and that business has increased tenfold due to viewers in England, America, South Asia and even China.

"I think the two different kinds of cinema coming to the fore in India are also helping [global outreach]. We have some really artistic films that are being taken in, these are small steps towards creating an international market for Indian films," he explained.




With "more devoted fans than any other movie star in the world," the Dilwale actor is bewildered by how people in South America, Morroco and UAE undertsnad his films. "I want to ask how do these guys know and what do they understand what I'm doing [in the films]," he said.

"... They sing Hindi songs, they say Hindi dialogues, they Dubsmash, it's new and it's really encouraging," added the star.

How Shah Rukh Khan helped a small nation rediscover love

SRK, who made $38 million last year, shared his experience with  fans during his show in New York. "Of 8,000 people we had about 500 to 800 Americans watching an Indian show, and I spoke to some of the ladies and they said 'we love Indian films, we love you and we've travelled thousands of miles just to see you'," he said.

But he's not complaining, for Shah Rukh this "shows that Indian films are progressively making a footprint outside of India."

Shah Rukh Khan may be turning 51 this year, but that isn't stopping him from working in the film industry. The superstar plans to continue his acting career for the next 30 years at least and said, "If my life has to go, it should be with a 'cut' and an 'okay'."
COMMENTS (11)
Comments are moderated and generally will be posted if they are on-topic and not abusive.
For more information, please see our Comments FAQ