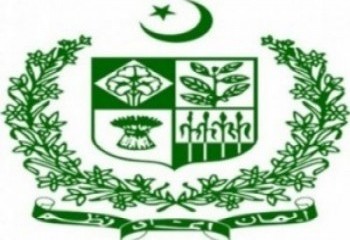 ---
KARACHI: The CCP has come a long way. There are some of the more interesting highlights that would not have been possible with the powers that the Senate Standing Comittee on Finance wants to strip them.

Going to town on 66 sugar mills

The CCP accused 66 sugar mills of collusive practices and cartelisation, issuing showcause notices.

Sugar had been on the CCP's agenda for a long time now given the public outcry on rising prices.

Despite raids at sugar association offices which yielded little, the CCP were able to get some evidence which leads them to believe that further investigation could be done.

The sugar mills were accused of fixing sugar prices and terms of market production. These mills, located in Sindh, Punjab and Khyber-Pakhtunkhwa had been preventing, restricting and reducing competition within the sugar industry.

The man who claimed that the stock market is held hostage by some

The CCP chairman said that "some stockbrokers have held the market hostage," while talking to a Journalist Training Workshop in Karachi on Thursday.

This statement was later denied by the Competition Commission of Pakistan. The CCP claimed that Khalid Mirza had not made any such statement.

Express News ran the story on its news ticker after its reporter heard the comment and filed the report.

The reporter maintains that the comment was made, despite the CCP denial.

Reaction from stockbrokers was measured. Jahangir Siddiqui, founder of the JS Group, Pakistan's largest financial services conglomerate, said that he was not aware of Mirza's comments and could not give an informed response.

"I don't think he could have meant that," said Aqeel Karim Dhedi, founder of AKD Securities and chairman of the AKD Group, one of the largest brokerages in the country. "He must have been quoted out of context. He is a very well-informed man who knows the market well."

Able to leap with a single bound

The CCP chairman was summoned for contempt of court because he did not heed the court which wanted the CCP to stay its hand against the LPG Association of Pakistan (LPGAP).

The Lahore High Court served a contempt of court notice to the Chairman of the Competition, Mirza, and summoned him in person.

This was after the Lahore High Court issued a stay order against the CCP on August 5, 2009, restraining it from taking any adverse action against LPGAP during the pendency of LPGAP's petition before the court.

Sweet justice for all

The CCP ordered the Trading Corporation of Pakistan (TCP) to re-issue a tender because the TCP had seemed to have excluded some major competitors which would likely have resulted in higher imported sugar prices.
COMMENTS (1)
Comments are moderated and generally will be posted if they are on-topic and not abusive.
For more information, please see our Comments FAQ