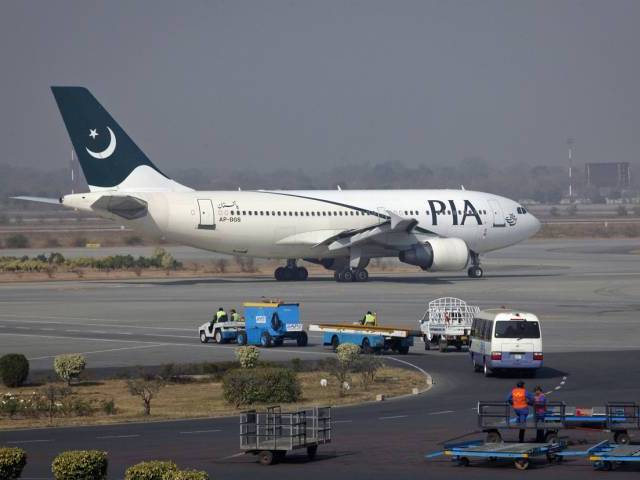 ---
ISLAMABAD: In order to improve the service standards of Pakistan International Airlines (PIA), a subsidiary of the national flag carrier has been registered in the Security and Exchange Commission of Pakistan as Pakistan Airways.

"Reference media queries, please note that Pakistan Airways has been registered as a premium service subsidiary of PIA," PIA spokesperson Danyal Gillani said in a statement.


PIA's premium service subsidiary registered by the name of 'Pakistan Airways' 2 improve the service standard & image of national airline.

— Danyal Gilani (@DanyalGilani) February 20, 2016


Govt will bring PIA at par with Qatar Airways, says PM Nawaz

"This would help improve the service standard and image of the national airline," the spokesperson added. The national flag carrier had earlier been transformed into a limited company instead of a corporation.

The development comes over a week after Prime Minister Nawaz Sharif vowed to bring the PIA at par with the Qatar Airways. "Now that Pakistan International Airlines (PIA) workers' strike has ended, we will work towards bringing it at par with Qatar Airways" the premier said while addressing Pakistani community in Qatar's capital of Doha.

The premier's statement came a day after scoring a victory against the unions of PIA. The Joint Action Committee of PIA Employees (JACPIAE) called off its months-long series of protests and a subsequent strike on Tuesday (February 9), after eight days, against the government's decision to privatise the national carrier.

The strike and protest demonstrations saw cancellation of hundreds of flights, killing of two PIA employees and eight others receiving injuries during skirmishes with the security personnel.

Two killed, several injured as security forces open fire on protesting PIA workers

Once a source of pride for Pakistan, flights of the loss-making carrier are now frequently cancelled and many of its aircraft have been cannibalised to keep others flying.

PIA, one of the world's leading airlines until the 1970s, now suffers from frequent cancellations and delays and has been involved in numerous controversies over the years, including the jailing of a drunk pilot in Britain in 2013.
COMMENTS (17)
Comments are moderated and generally will be posted if they are on-topic and not abusive.
For more information, please see our Comments FAQ